I notice some albums have (Remastered) in the song title. This stops it being linked to other versions in your library.
Renaming the Track title to remove the (Remastered) designation and adding the composer fixes this.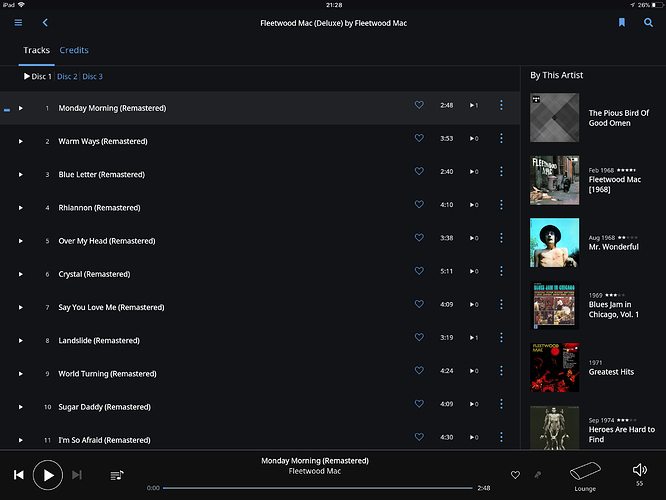 The next screenshot is one I have fixed by removing the (Guest artist Name) and adding composers. Guest artists added to credits.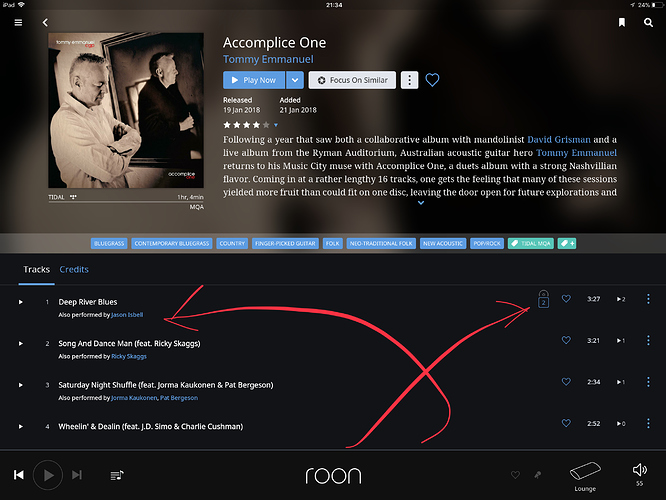 Clearly this is a lot of work, any ideas on the future here.
Chris