I am fiddling around with the composition browser more often lately and I noticed that the last filters set are always remembered when re-entering the screen.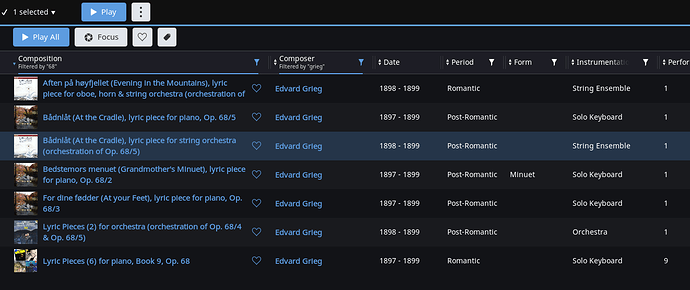 Since I am setting multiple filters most of the time, I was wondering whether there is a function to reset all filters. Did I miss that?
I seem not to be able to reset the filters but I need to go into each filter and delete it seperately. I think a "reset filters" function would be helpful.