Roon Core server: Docker, running in unRAID
Server hardware:
ASUSTeK COMPUTER INC. PRIME H310I-PLUS R2.0
Intel® Core™ i9-9900K CPU @ 3.60GHz
16GB RAM
Server is hardwired to a Dell N series switch.
No Windows firewall, I have a Firewalla Gold device at WAN level.
Library: 31502 Tracks on a local unRAID share.
Hello there. I run Roon core (v1.8 build 903) in a docker. For the last 2 weeks, I've had to restart my docker any time I want to access it on my PC. Once I close out of the Roon client (v1.8 build 903) or if I don't open it almost immediately after restarting the docker, my PC doesn't show up as a zone. Any ideas on how to fix this?
Pic 1: Before restart
Pic 2: after restart
Pic 3: storage
Pic 4: signal path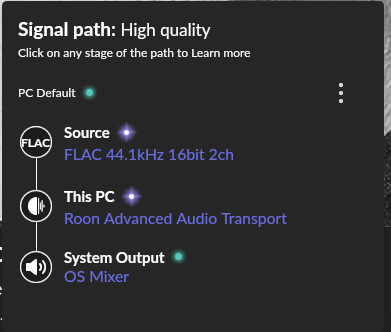 Thanks in advance! J