Roon Core Machine
ROCK, NUC8i7BEH, Crucial 8GB Single DDR4 2400 MT/S, Transcend 128GB Nvme PCIe Gen3 X4 MTE110S M.2 SSD Solid State Drive
Networking Gear & Setup Details
Ethernet to NUC: Google WiFi, TP-Link 8 Port Gigabit Switch, Synology DS920+
Connected Audio Devices
MacBook Pro, iPhone 12, Chord MojoPoly, Chromecast Audio
Number of Tracks in Library
41,000
Description of Issue
When I need to restore Roon from my NAS-based backups, I am unable to select the drive/folder where I store my backups without deleting and then re-mapping the path. This is pretty consistent and doesn't seem to make sense.
Here is what I see: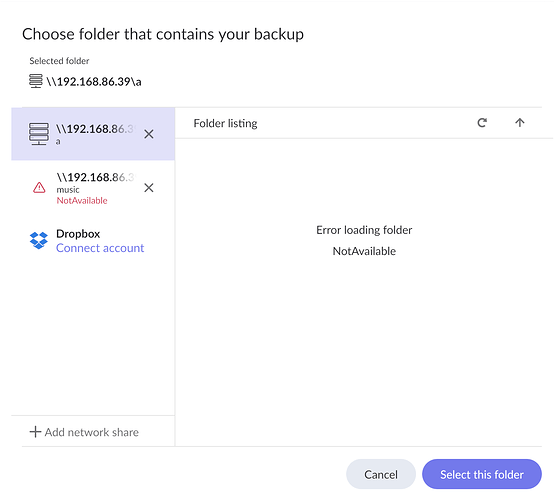 Here is the path:


And after I map it again, Roon displays the same path that was previously not found: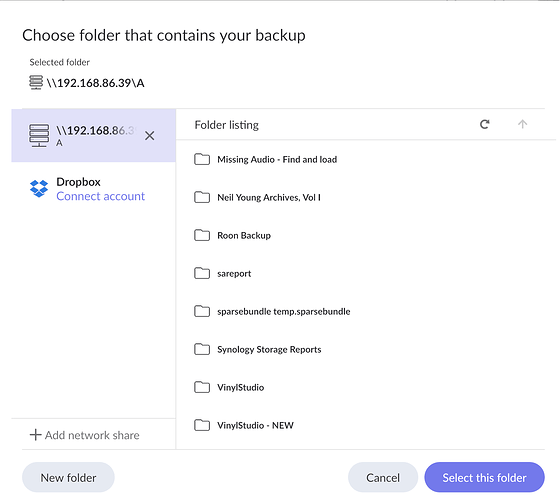 How can I restore without going through this process?