Content you're reporting an issue with
I can see 3 "Richard Stone" artists in roon. They are credited with each others albums. There is not much bio and no pics but what there is mixed up.
I am interested in the Baroque lutenist "Richard Stone" but he is being mixed up with a Disney Animation and Film Music composer "Richard Stone".
So this Richard Stone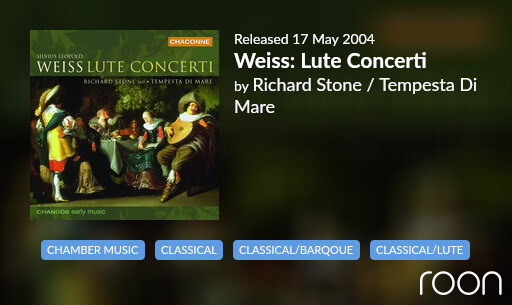 is credited with these poplular releases: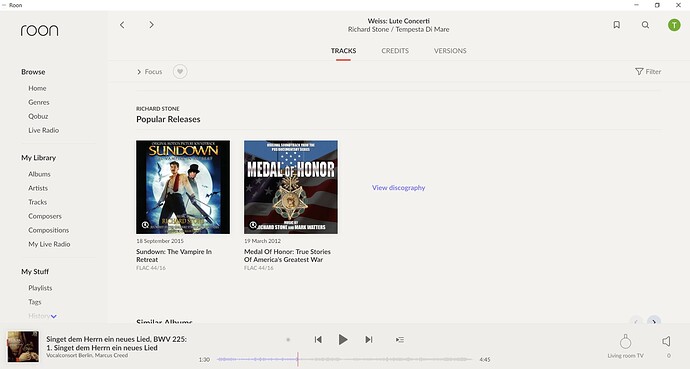 Have you made any edits to this content in Roon?
There are 3 Richard Stone's so I deleted the one roon chose for the Baroque Weiss album and added a different one. But all 3 Richard Stone's seem to overlap and share each others credits so that doesn't really work.
Is this content from local files, TIDAL, or Qobuz?
Local files.
Screenshot of import settings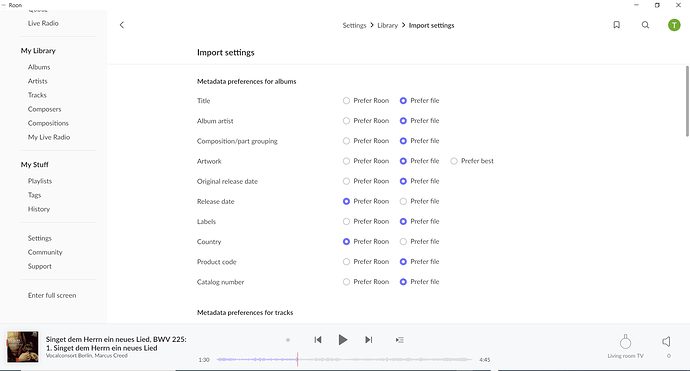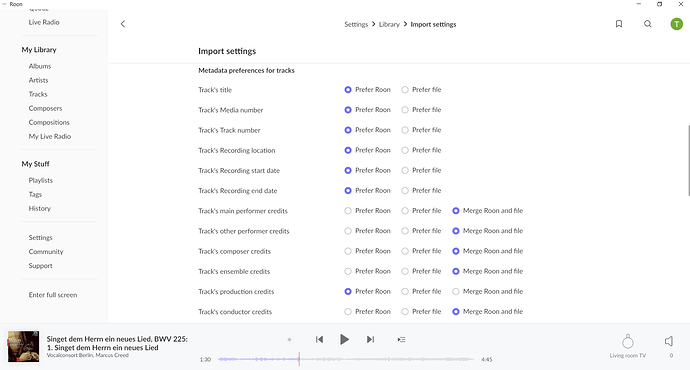 Description of the issue
The Baroque Lutenist "Richard Stone" is being mixed up with the Disney Animation Composer "Richard Stone".