I have a strange issue with the Rinaldo Opera from Haendel (DECCA by the Academy of Ancient Music with Hogwood + Bartoli, Daniels).
It finds for all the tracks the same name "Rinaldo opera, HWV 7". Even, when using the album editor and say that I want to use the file track names. The track names remain the same.
The funny thing although is, that when I click credits, it shows the correct track name. When I play a piece, it shows the correct name as well.
Only in the track list I have 29 times the same song…
Going back between "Track Title" from Roon or File does not help either.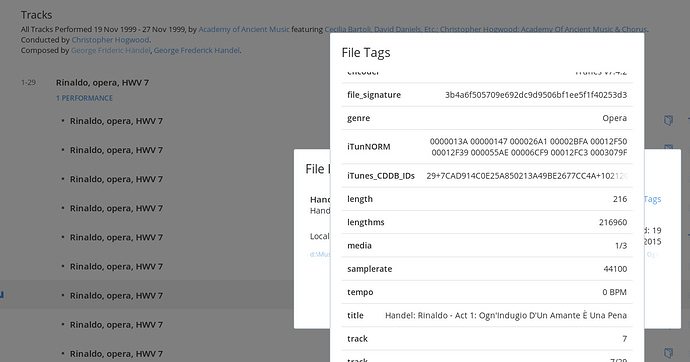 This might be an allmusic problem, as there the same naming can be found: http://www.allmusic.com/album/release/handel-rinaldo-mr0002737663
But still, why does it not let me take the file information.