Very sad… RIP. Peter Green helped define British blues, his outstanding contribution will not be forgotten. I just hope he left in peace. A man of the world.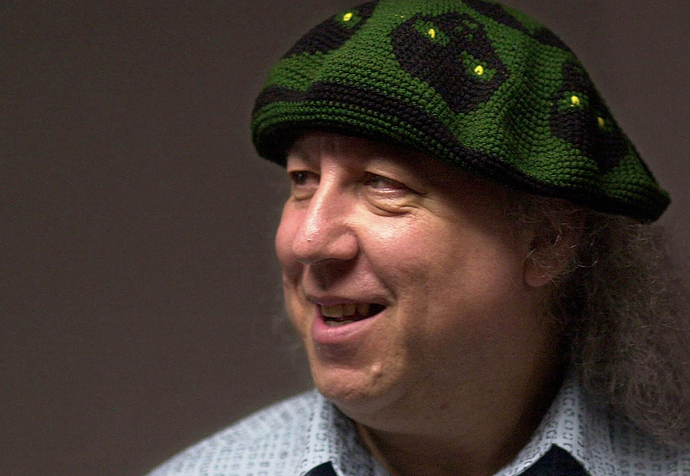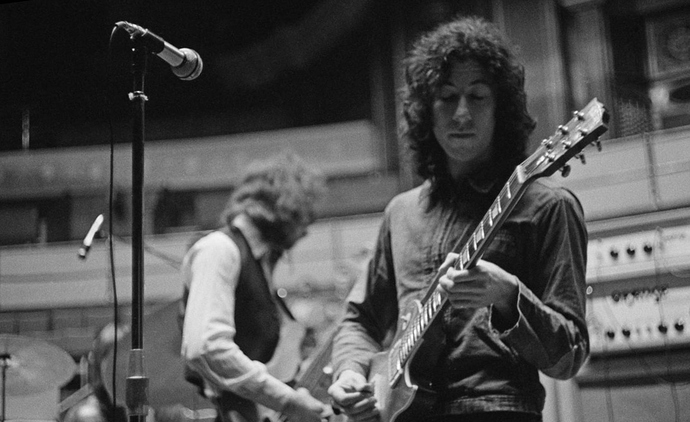 Almost as remarkable as the man was his out-of-phase pickup and his '59 Les Paul. The recent sale price of the Gibson is itself remarkable as was the link between Gary Moore and him.
Not to speak ill of the dead, I thought Peter Green was the least impressive of the John Mayall big three guitarists (Clapton, Mick Taylor, Peter Green). I never understood the fuss.
You should check out his Fleetwood Mac material, if you can't find the magic on this album, you have no soul…

To each his own. When your are judging taste, you are on a slippery slope.
Indeed, but if you want to know what Peter Green was about, and I assume you do, it's on the tracks on that album. Probably the best compiled Best Of album ever released as it plays like an Album with no filler.
The number of great musicians who attribute the start of their playing career to hearing Peter Green and having been effected emotionally by his work is remarkable.
In the end, it's a matter of taste for sure, but it would be a mistake to pass Peter Green by without a serious exploration, if you are at all interested in the British Blues Revival.
Look for the Peter Green BBC documentaries on youtube, its a sad tale. He was definitely one of the best, and without doubt a huge influencer, but things took a bad turn. Yes, perhaps its a mater of taste, but there's no denying his early talent.

Peter Green in his heyday of the early Fleetwood Mac was the best of the lot in my opinion.
I'm very much with the late and great BB King on this one - there may be some others who played 'faster' than Peter Green and some who may have been more technically proficient. However, no one (and I mean no one) in the Blues genre could make a guitar sing and sound as beautiful as did Peter Green.
When you factor in some of the truly wonderful Peter Green compositions, there can be little debate. At his peak he was simply the best!
You'll get no debate from me. I knew as soon as I heard that first extended note on The Supernatural (on John Mayall's A Hard Road album). Green was in a class by himself. No one had his tone or his depth of feeling. He put together the greatest rhythm section in R&R and the best 2nd and 3rd guitarist anywhere. That was Fleetwood Mac. Their last great album before Peter left was Then Play On, in my opinion the best R&R album of them all. Most of his life Green had schizophrenia and, by all accounts, faced it with dignity and good humor. I suppose great artists – and authentic bluesmen – are meant to suffer. RIP, Greeny. We miss you.
B.B. King said Green, "has the sweetest tone I ever heard. He was the only one who gave me the cold sweats."
The BBC documentary is riveting and heartbreaking. "Peter Green - Story: Man Of The World"
If you are looking for speed, show-off riffs, and grandstanding, you won't get Peter.
If you want to understand him, think Tone and Feeling, all in service of the melody, the song.
Just listen to Jumping at Shadows on the Live in Boston album.
Then, The Supernatural on Mayall's A Hard Road album.
Then Black Magic Woman
Albatross
Oh Well
Rattlesnake Shake
Do you know BB King? He said of Peter Green: "He has more talent in his little finger than I have in my entire body" and "He was the only one that gave me the cold sweats"
Still don't get it? Oh Well.
Peter Green was brought into the Blues Breakers on a rush job to complete the Hard Road album that Clapton had started but left in the middle to start Cream. He was basically hired as a 'temp' for this album. There are still wonderful songs on this album that are pure Peter Green. The Supernatural has always been a personal favorite.
He left Mayall's Blues Breakers and took McVie and Fleetwood and formed 'Peter Green's Fleetwood Mac' that was later changed to just Fleetwood Mac.