Have the same problem, would appreciate the new image.
Go ahead and send me the beta image. It is just bizarre that this happens with 221 but not with 219 and that bios sees the drive fine. I cannot believe others with the identical hard ware are not having the issue. The other guys who posted with the problem has the 128gb transend ssd. Anyhow, send me the image.
Hi @Pascal_Blum — Can you give us some details on your setup? NUC model, SSD model, any connected drives / internal storage, etc.
Can you also send a picture of the HDMI output so we can confirm it's the same? Thanks!
Sure: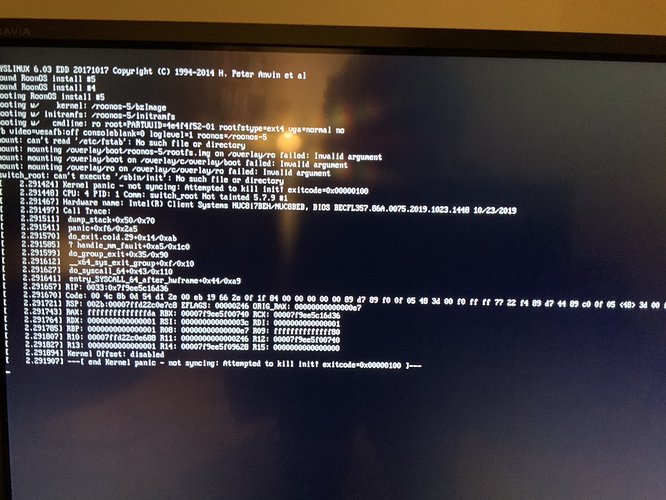 SSD Transcend 110S (128GB)
IntelNUC8i7BEH2
No connected drives
Can't do anything further because I'm missing a keyboard
thats ok to test the beta fix… if you can boot up and it finds the drive, itll prove the fix worked.
I have the same issue. My NUC is dead. I just clicked "update" in the Roon client and the server looks like this.
Please advise. I am dead in the water with no way to get music going!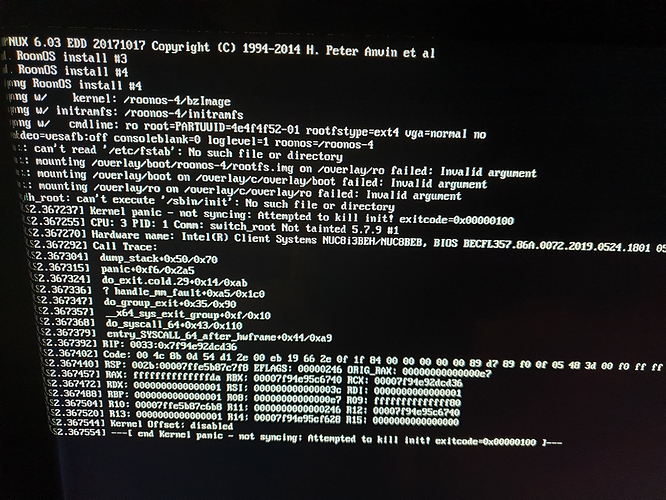 @dylan can i have the image too, please.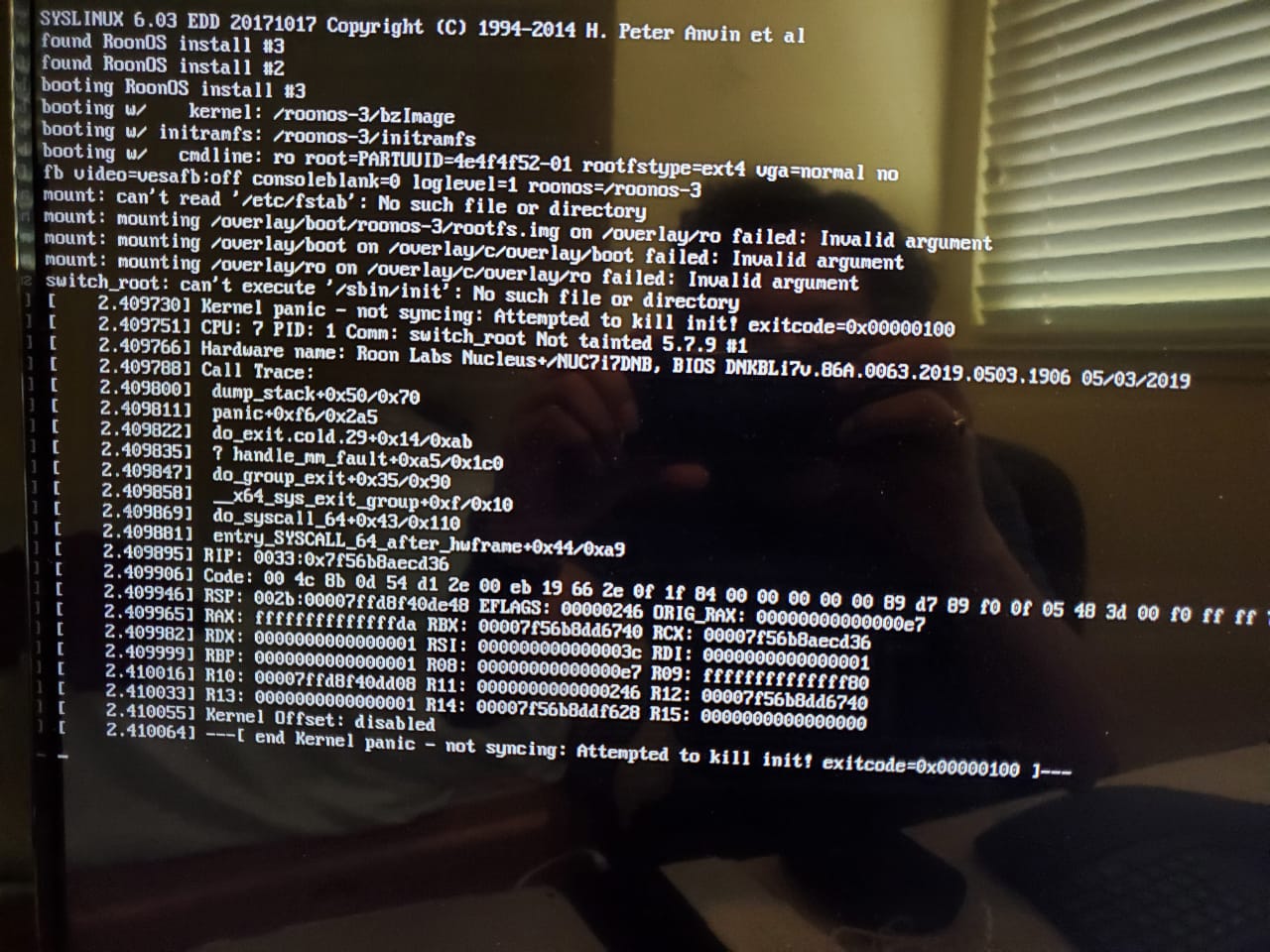 just grab latest stable from image – we've released a fix.
run the recovery procedure once you boot from USB
OLDER BUILDS WILL NOT WORK.
YOU MUST GRAB THE LATEST USB IMAGE.
Same problem here as displayed by others. It happened when I hit update this morning
Thanks,
Rod
Hi Danny:
Please send instructions on how to fix issue
Thanks,
Rod
Not sure how to do that. Please explain
Thank you,
Rod
I'm having exactly the same issue with the same 256GB Transcend SSD, I'm getting an identical message. If there's some kind of fix can you share it please, along with instructions on how to apply it? Thanks so much.
@danny Can you point us to an URL where the instructions are documented, I don't know how to do what you just recommended…
Hi Was in the middle of reading your explanation of the problem when it disappeared. Please repost
Thanks,
Rod