Core Machine
ROCK installed on NUC8I5BEH, 8GB RAM, 256GB SSD (Serial #1C697A6A6FEE)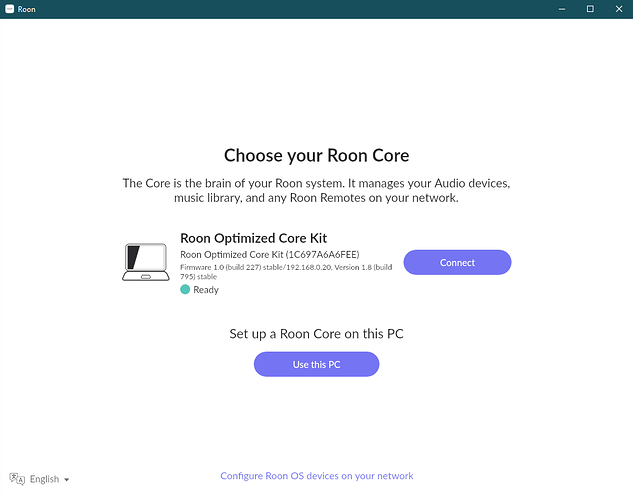 Network Details
NUC connected directly to router (Vodafone Cable Router "eMTA DOCSIS 3.1 Technicolor W-Lan Evolut") via Ethernet.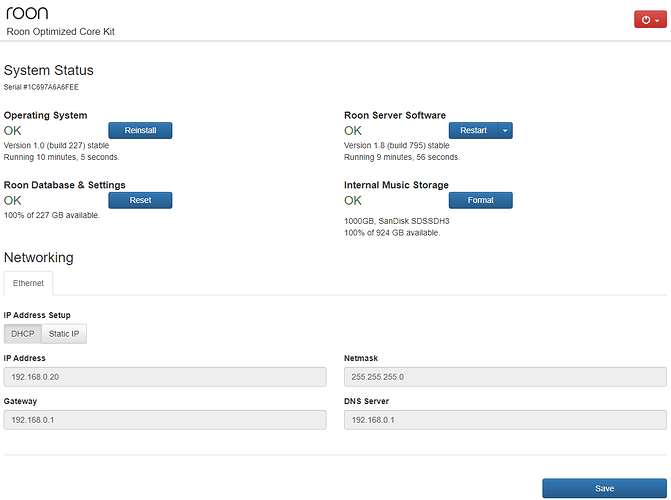 Description of Issue
Log-In on ROCK Core is not possible (see picture below).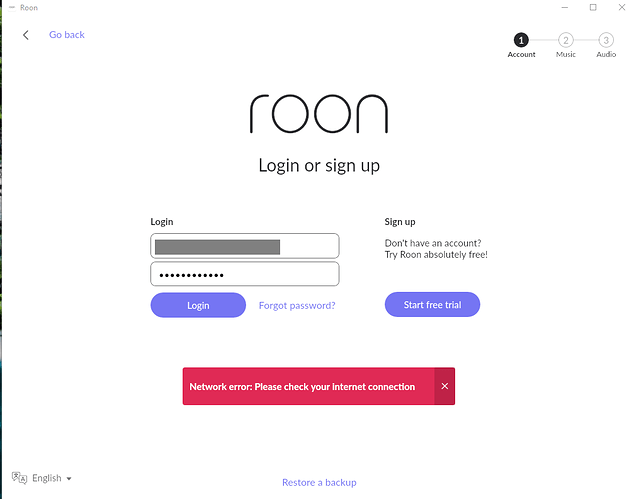 Roon was originally running on Windows Core. Back-up created on USB-hard drive. After disconnecting the Windows Core in Roon it's possible to choose ROCK as a core. Restoring of back-up from USB hard drive (connected directly to NUC) was also successful. After restoring of back-up a restart was necessary. Then I got re-directed to Log-In screen again. I entered my Log-In data but after waiting for 1min an error message appeared "network error: please check your internet connection".
There is no message that my license needs to be transferred to ROCK or anything else.
I can access to ROCK on my Windows PC (\ROCK) as well on the browser by typing in the IP-address.
I found that Thierry_Moulin also had the same issue in Dec '20 but I didn't found a solution.
https://community.roonlabs.com/t/trouble-with-rock-login/130976
I hope you can support. Thank you very much in advance.