Hello,
I have one question… my Nuc running ROCK is scanning now all the time… is this normal?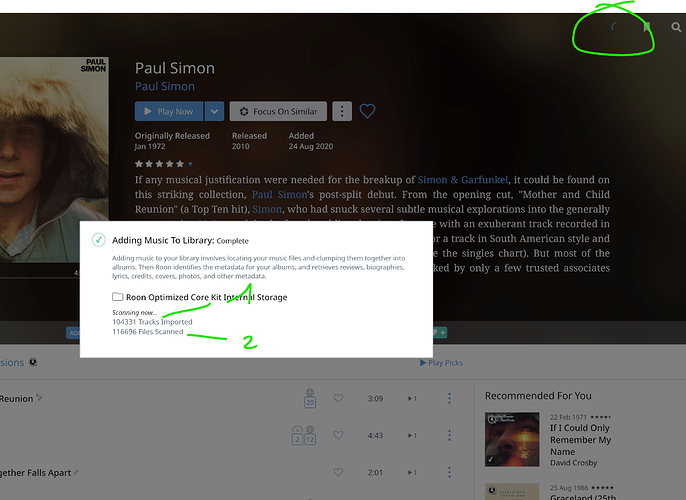 Point 1 doesnt move since 1 week
Point 2 increased since sunday from115084 to 116969
Circle for showing that scan is running (upper right) runs all the time…
Anybody know this issue, or isnt it any issue at all?
I have no performance problems or any other issues but still it appears a littl odd, i never had this using my qnap NAS.
Kind regards
Andy