This is non-urgent and is more of a question than a real problem. I have my NUC BIOS configured to boot the device at 0715. The NUC starts up and the Roon Server log indicates this happened at 0715 as expected.
However, the ROCK status web page shows an up-time value that suggests the system actually booted an hour later.
Here's an attempt to screen shot the whole lot;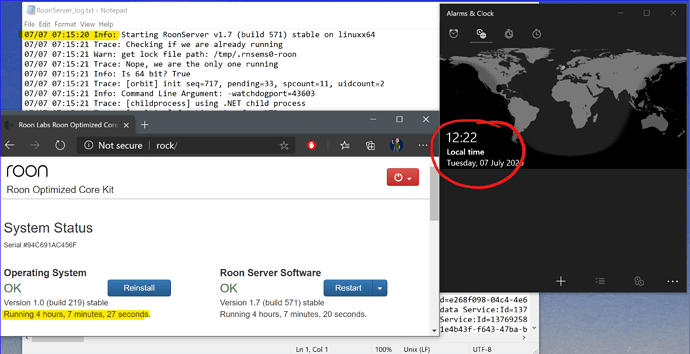 So my question to @support is why the discrepancy?