Content you're reporting an issue with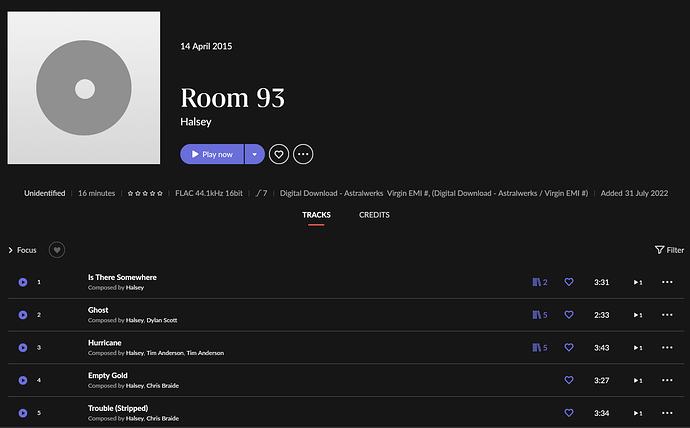 Roon incorrectly identifies the album. Having Roon use the file's basic metadata causes the album to be Unidentified:
Have you made any edits to this content in Roon?
No
Is the album identified in Roon?
Initially Roon incorrectly identified it as Room 93: The Remixes until I set it to use basic file metadata
Is this content from local files, TIDAL, or Qobuz?
Local, always
Screenshot of import settings
Import settings are set to leverage Roon's metadata and ignore file metadata
Description of the issue
Halsey's debut EP Room 93 has a "regular" release and a bunch of remixes. Roon is conflating the regular release with a remix despite the regular release appearing in Tivo's db and in Musicbrainz.
https://musicbrainz.org/release-group/d360d12b-896e-4111-b064-d4675f6098ac