@Support, I recently updated Roon to version 1.5 on my iPad. It plays music just fine, but after I tap on the volume button to bring up the DSP and Settings options, tapping on either the DSP or Settings button crashes the program immediately. It does not matter if Roon is playing music or not at the time of the crash; it happens either way.
I tried deleting the Roon app and reinstalling it, but that did not help.
My iPad is an iPad Pro 10.5 model running iOS version 11.3.1.
Because I am unable to access the DSP or settings options, I cannot provide a screenshot of my audio chain. I am running Roon through an Euphony Audio PTS music server, connected to a Singxer SU-1 USB-to-I2S digital output device, which in turn is connected to a Holo Audio Spring Level 3 DAC.
Here are the screen shots I am able to take: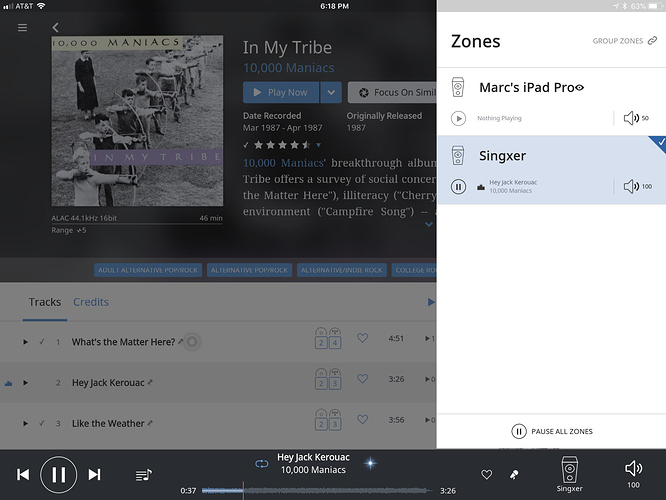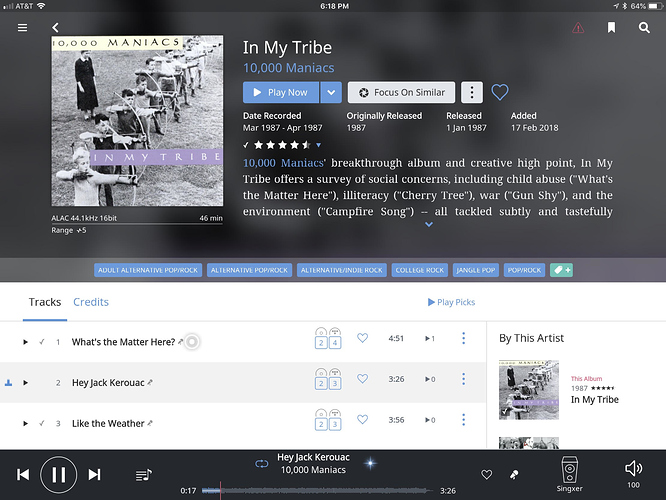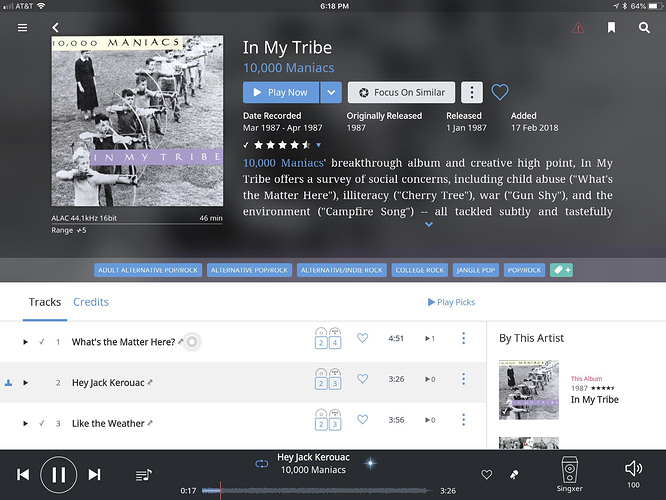 Thanks in advance for your help!