Has anyone tried using the manual album identification view? there were a lot of complaints with the old one. How is this an improvement?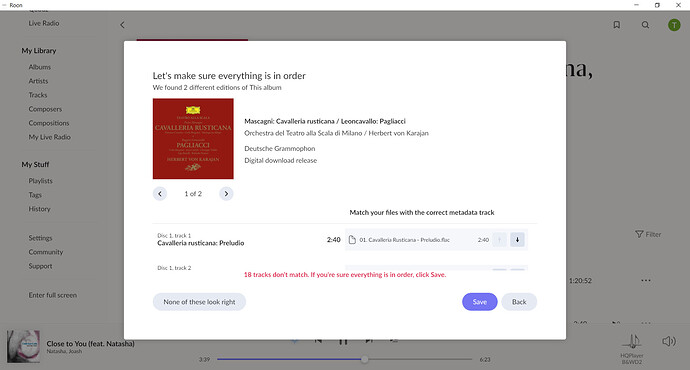 There is now a one track letter-box view on the album. It's very difficult to get the scroll bar working on the left. In fact I couldn't get it working which is why it is not visible in the screen shot. Then the idea is that you need to move the tracks up and down until they match. This was always difficult, one of the worse designed features of the 1.7 GUI. It just got worse. This is essentially unusable.
There are no good solutions here. There is another album giving a perfect match but it has no "part" information. So another solution is to manually edit the WORK/PART tags for 55 tracks, except you cannot if it is streaming content.
TBH, it is difficult to avoid the conclusion that beta testers were not chosen from a wide enough pool that used certain editing and navigation features on a regular basis otherwise how would things like this slip through?