Radio keeps getting re-enabled in my queue. I've turned it off five or six times now.
I have the same problem with search like in previous version.
"Can't connect to Roon Search.
Library results only."
Live Radio & other services seem to be a bit slower than usual (before 935).
Maybe never really checked it was just a hypothesis .
You can tell I've not been WFH so much this week , makes me sad and angry as the commutes been awful.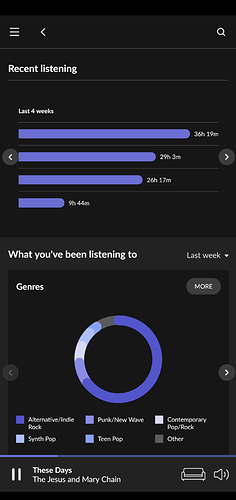 I see b936 is out now.
I'm still waiting for Apple to release b935.

I guess at least we won't have to wait for Apple to release b936.
I'm starting to think that it would be wise to wait a few days before installing updates
That's what I usually do if I'm not having a problem.
Also, do a backup first. I do two, one to a drive attached to my core and another on a drive attached to a different PC.
Yes, but a different issue. Very frustrating for something to go wrong and no communication from Roon for 24 hours during which you're trying to fix things at your end
Same behavior. Roon server 1.8 (build 952) running on win7 laptop. Search hangs on the laptop as well as multiple Android clients.
Prior searches return just fine.
Reboots and system restarts do NOT fix the problem.