It's never to late to learn obviously! I just noticed something i haven't used before, al least knowingly!

When looking at album Versions, sometimes the local albums are in differing groups, as Roon calls it.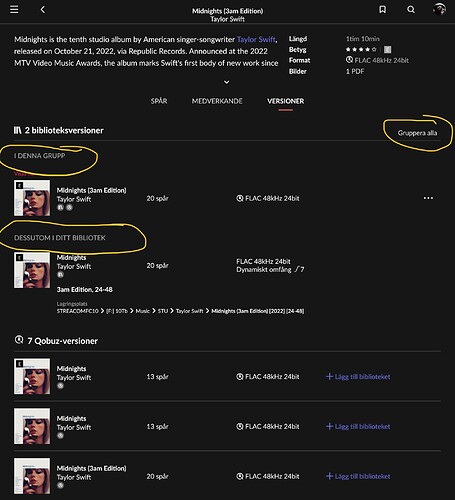 The groups are called:
In this group
Also in your library
And up top right you have the option to "Group", which makes the library content being gathered under one headline in CAPITALS.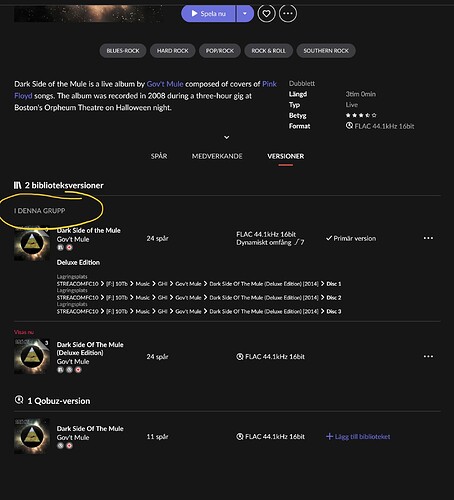 But it fails me to understand what this does, and it's very purpose?
And secondly, not all albums are "split" into different groups originally, i have other examples where several local releases are "In this group" along with a Qobuz version but not having been manipulated.
One example: