I have only one Roon Core on my SonicTransport and now I cannot access it! What's going on?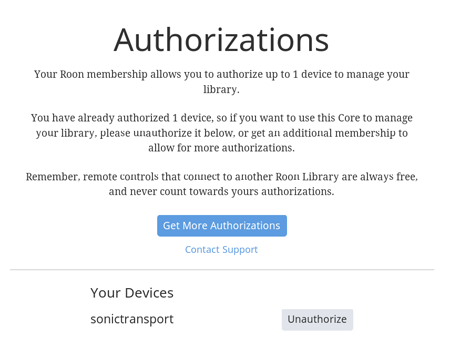 I've moved this post to the Support category, where it will be seen by Roon's Support team.
Hi @Joe_Ciulla,
Generally this will only happen if you try to access a Roon Core that is different than the Core that is currently authorized. The good news is that you can authorize and unauthorize as needed, so here's what you should do:
Click Unauthorize next to sonictransport
Go to Settings > General and take a screenshot
Share that screenshot here
Thanks!
This topic was automatically closed 365 days after the last reply. New replies are no longer allowed.