Core Machine
ROCK latest build latest Roon 795
Network Details
Unifi
Audio Devices
All devices.
Library Size
51251
Description of Issue
I was playing music all day, just listenig to Lord Hurons latest album when all of sudden playback stopped and cant be restarted. I can see all my zones but Roon wont play to a single one of them. It still thinks the zone I was listening to is still playing as getting thr musc playing icons.
Here it things 40mins in th queue shows no tracks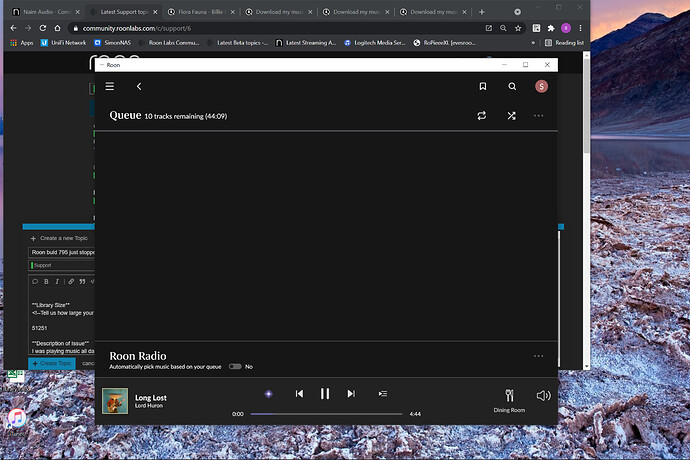 Zione icon shows its playying when its not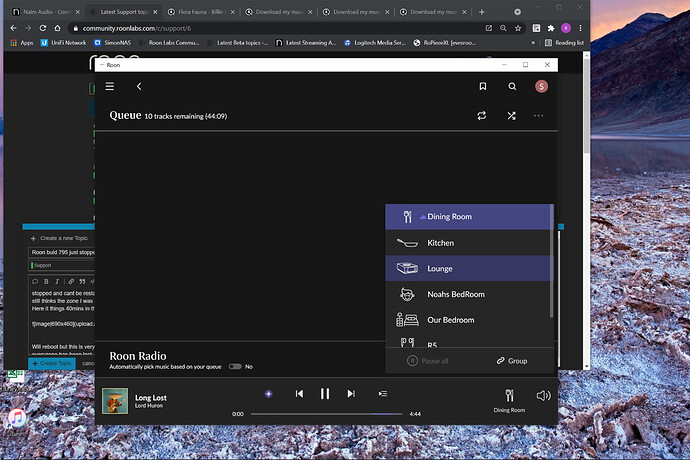 Will reboot but this is very disturbing thing to happen al other fhings are functioning just playback to everyzone has been lost.