Roon Core Machine
Microsoft Windows 10 Pro
Intel J3455B-ITX
16.0 GB RAM
Networking Gear & Setup Details
All Ethernet Cat 5e
Netgear GS716TV3 Layer 3 switch
pfsense firewall appliance
Connected Audio Devices
Core uses a Topping E30 DAC via USB
Number of Tracks in Library
7,841 tracks in the library
Description of Issue
Everything was working perfectly yesterday but today when I start Roon it just spins on the Connecting to Core startup screen. Nothing in my system or network has changed.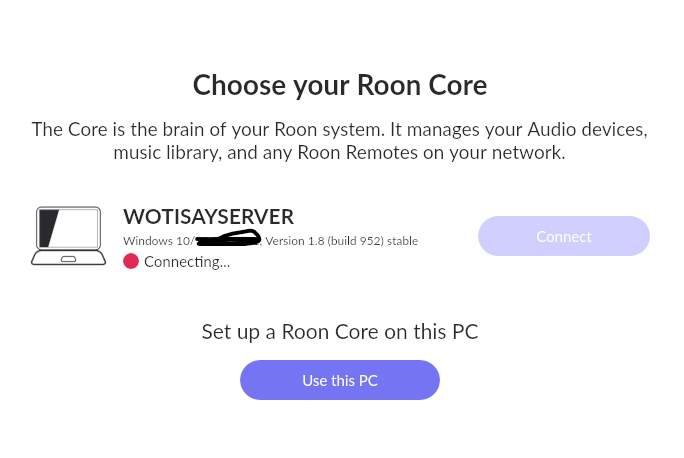 I have reinstalled ROON and restarted both my PC and the server. I have plugged just the PC and server into another unmanaged switch to remove the network from the equation and the same thing happens.
No idea where to go from here.