This is something new that just happened this morning. Yesterday, everything worked fine and there's been no change to anything since then. I wake up this morning and my two main endpoints were gone. Look at this screenshot: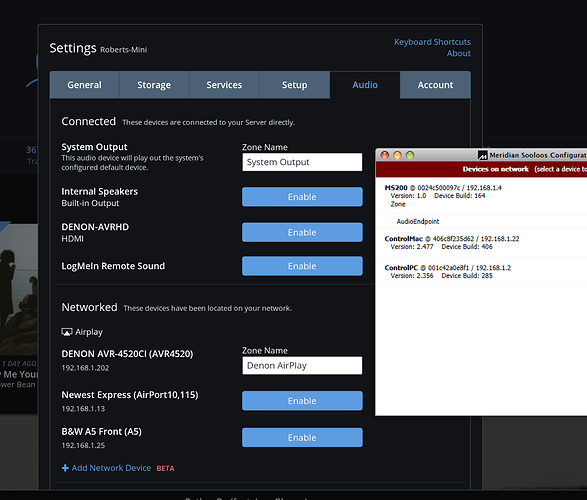 You can see that my Meridian Sooloos MS200 is up and running but doesn't show up in my available endpoints. Ditto my Squeezebox Touch. And yes, I do have Enable Squeezebox Support set to Yes. I have rebooted both endpoints several times as well as rebooting the MacMini that hosts RoonServer and also rebooted my remote devices. Nothing helps.
Any thoughts? I can still stream to my receiver using AirPlay, but that's really suboptimal.
Help!!!