@support
my setup: ROON latest release, server running on QNAP 671,
ROON client latest release on Windows 10, library appr. 280.000 tracks
wanted to export all 24 Bit flac tracks with 192 kHz: went to "tracks", selected "Fokus":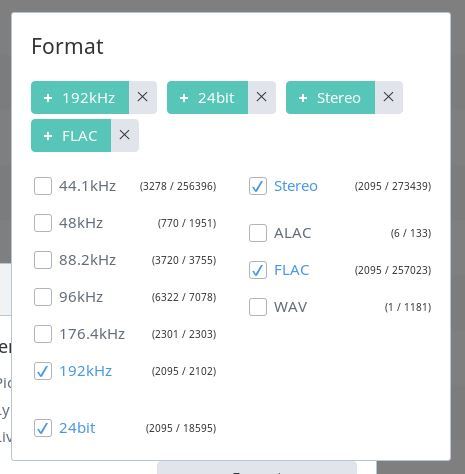 then selected "ctrl-A" (selecting all 2.095 tracks) and "export", first selected connected USB drive - crash after appr. 15 albums, then selected local directory in Windows 10 PC, crashed already after 5 tracks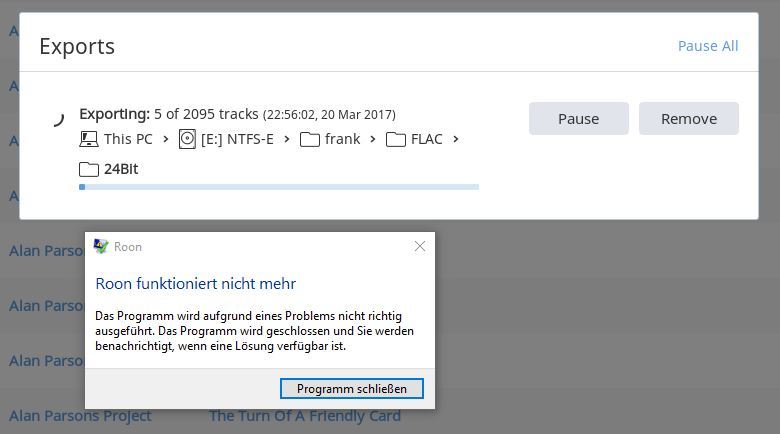 what to do?