For some time now when connecting to the Nucleus via the controller on a MacBook to a Bluesound Node the connection keeps dropping. Either Roon tells me it has trouble connecting to the core or more frustratingly playback suddenly stops then skips several tracks before resuming then I of course have to go back to where the tracks started skipping and resume playing from there.
Netgear Nighthawk Router
Nucleus 8721 tracks
Netgear extender
Controller on MacBook
Bluesound Node 2
Low and behold as I was typing this it just happened again at 17:20 local time. According to the diagnostics on the Node there is an excellent signal from the extender and looking at the controller track in the Queue informs me it is playing but the status bar is not moving. Roon is telling me it has lost control of the audio device!. Hit the pause button then play playback then resumes.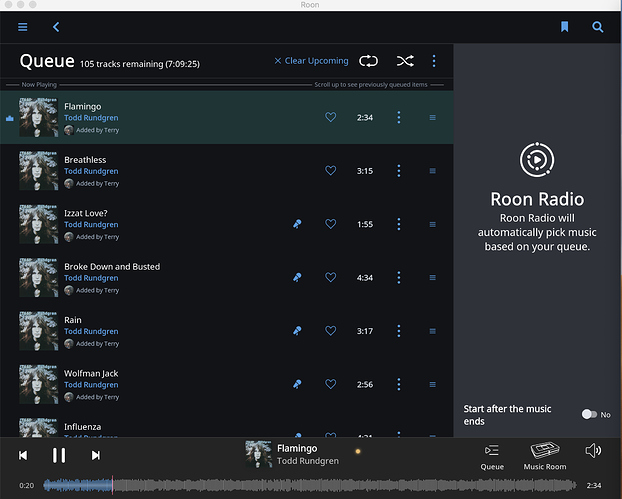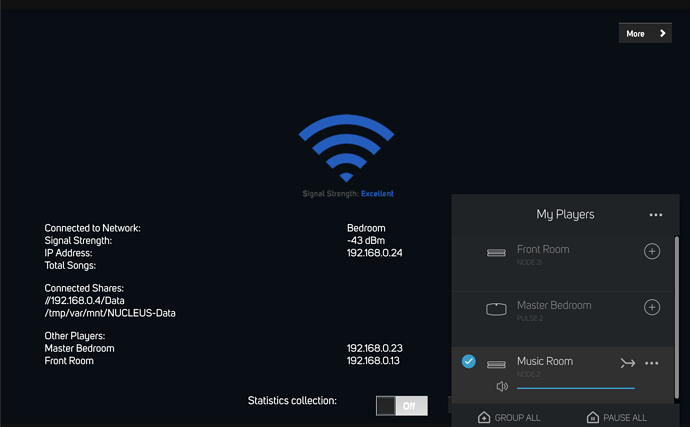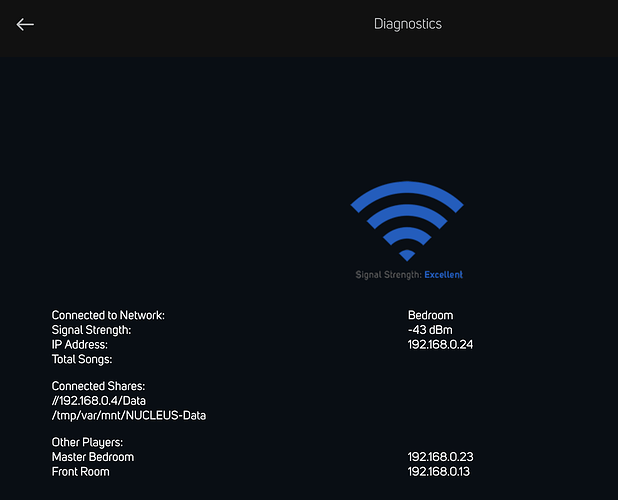 Not sure whether connecting via an extender is the problem or not?.