Roon Core Machine
SILENT ANGEL RHEIN Z1 V2 MUSIC SERVER
VitOS-1.2.4397
Roon version 1.8 Build 1021
Networking Gear & Setup Details
I've got an Asus router. Rhein (Roon core) is connected via Ethernet.
PC (Windows 10) is connected via both ethernet and wifi … I've tried to test both and still not detecting my sound card as audio source.
Connected Audio Devices
Creative Sound BlasterX G6
This is connected via original USB.
When I run my PC as a Roon core, it detects it fine.
Number of Tracks in Library
0 - I use Tidal. Did a fresh install.
Description of Issue
When I use my PC Roon app and connect to Rhein Roon Core, I can't see my PC as an audio device.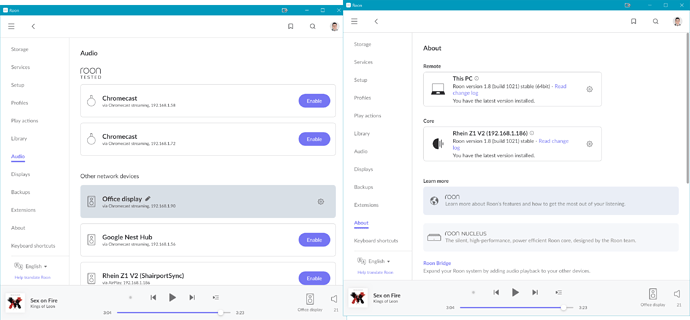 When I run my PC as Roon core, it works fine.


I've uninstalled the app on VitOS and reinstalled a fresh version of Roon.
Please help me resolve this. This used to work flawlessly.