Hey @David_Waring,
I'm glad to hear we've made small bits of progress! Which remote are you trying to play music from without audible playback?
Would you be able to take a screenshot of your signal path after pressing play? Here is where you can locate your signal path: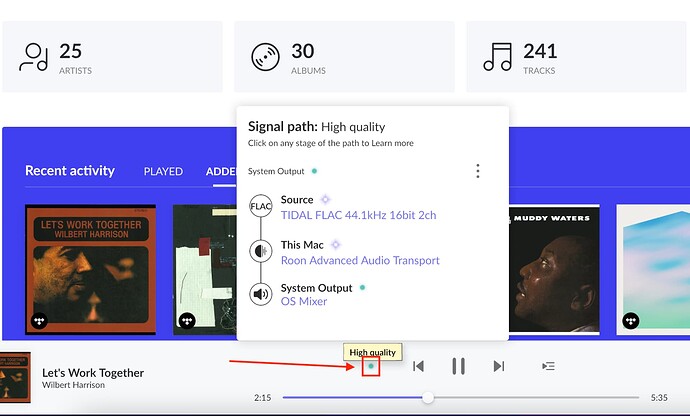 Also, if you are able to share a screenshot of your Settings → Audio, it would be good to see what zones you have enabled. Here is what this looks like:


Let me know, Daniel!