Roon Core Machine
Synology DS920+, 20GB RAM.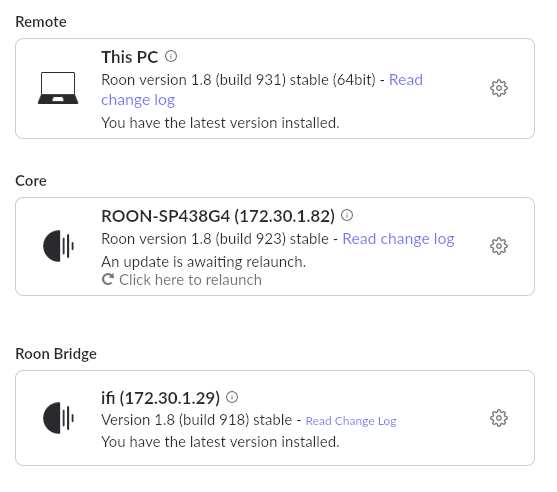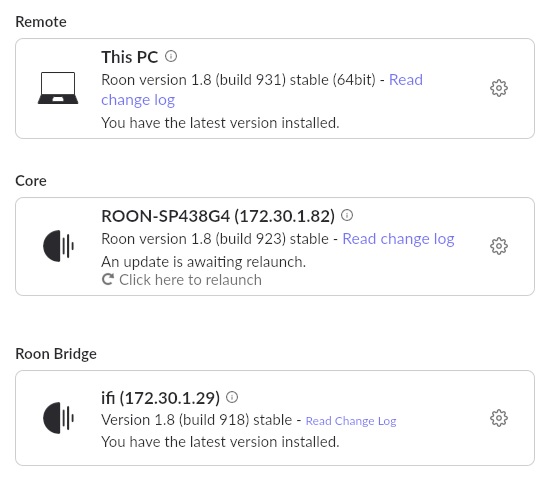 Networking Gear & Setup Details
Connected Audio Devices
Number of Tracks in Library
Description of Issue
The version I'm using is 923, and when I try to update 931, it doesn't update and remains as 923.
And even after restarting by clicking 'Click here to relaunch' as ​​above, it is still 923.
I have previously installed Roon Core on my PC and have moved the backup to NAS Synology DS920+ to use it.
However, it says that another core is being used as shown below.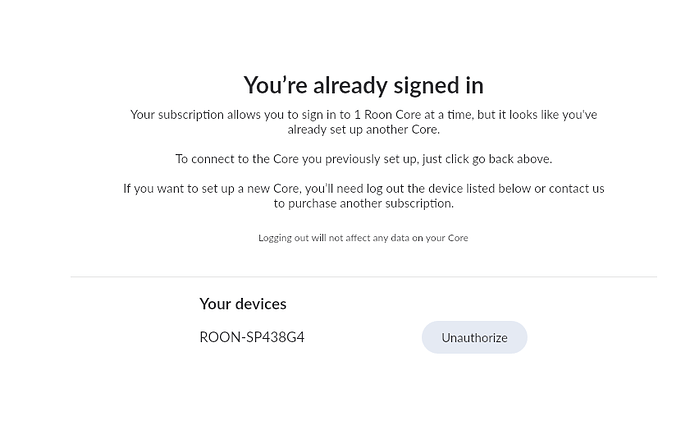 I checked the installation menu on PC and it is set to remote installation.


The initial menu keeps repeating that there is something to update like this 2-3 days ago.


Please answer how to solve this problem.