I'm running Roon core 1.7 build 710 on Ubuntu 18.04 LTS. The files are stored locally on the Linux box.
I routinely have to use the Force Rescan option in the Storage menu to get Roon to recognize new files. Roon will typically only import a portion of an album automatically unless I force a manual rescan.
For example, I added this album to my watched folder on February 4, but Roon only picked up a few of the tracks: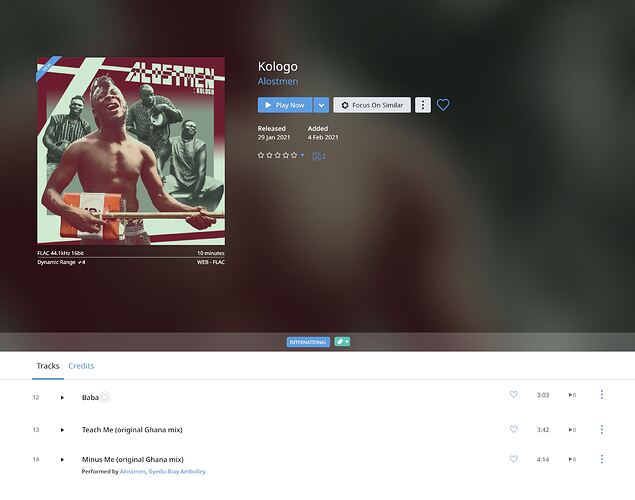 After I used Force Rescan this morning, the album was imported correctly: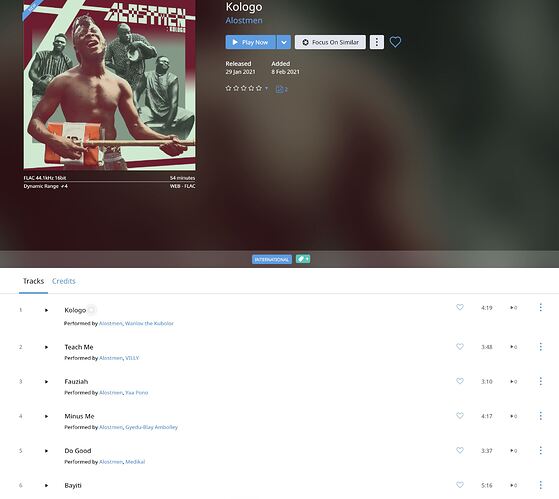 This happens to me very routinely - it's actually rare for the automated scan to pull in an entire album correctly.
Any ideas on how to address this issue?