Hello
ROCK running on a NUC I5 - Version 1.8 (build 764) stable
Windows 10 Familly - Roon updated to the last version (was updated today) - Wired connection
On the page of the band "Pinback", in the text describing the band, I clicked on a member of the band (probably the first one - Armistead Burwell Smith IV) and roon started to load the artist and then doen't answer.
I restarted the computer and relaunched Roon but Roon still crash.
I restarted Rock, same.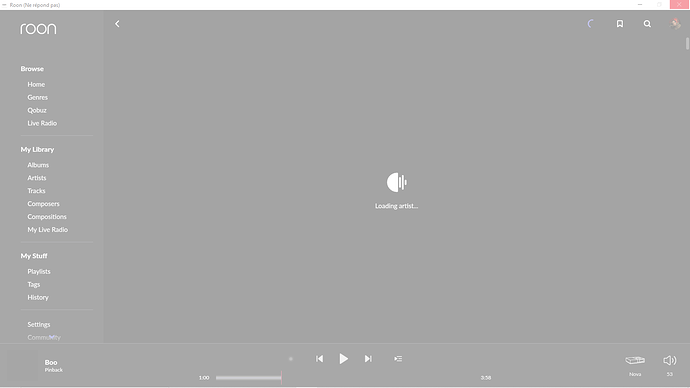 Best regards
Alexandre