Core Machine (Operating system/System info/Roon build number)
MacBook Pro 13 inch, mid 2012, Processor 2.5GHz Dual-Core Intel Core i5, 4GB 1600 DDR3. It runs on macOS Catalina version 10.15.6.
I have downloaded Roon 3 days ago, so it's the newest one.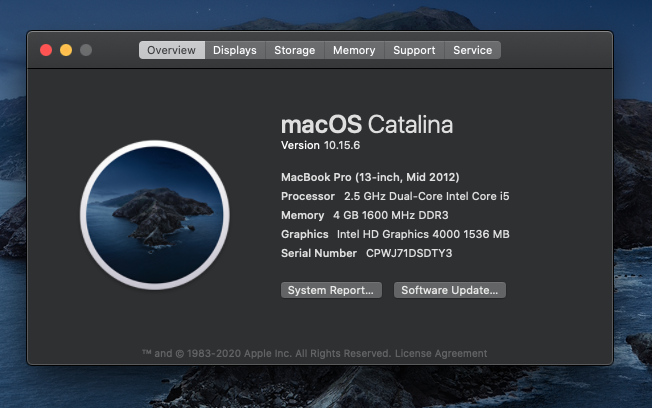 Network Details (Including networking gear model/manufacturer and if on WiFi/Ethernet)
Using WIFI
Audio Devices (Specify what device you're using and its connection type - USB/HDMI/etc.)
Description Of Issue
Hello, I have installed Roon on my Mac and it's not starting. When I click to launch the application the icon "jumps" on the dock as it should when launching, the "Roon" software title appears for 2 seconds on the top left, and then it exits. It never launches.
Thanks