Hello,
This morning I downloaded two albums from Qobuz and put them on the external hard drive of the sonicTransporter. I have been doing this for as long as I have Roon (about a year). Unfortunately the last album (Mark Fell) is not seen by Roon but it's on the hard disk. What could be wrong?
What have I already done: Roon restarted a few times, deleted the music file and put it on the external hard drive again. All this has helped nothing. Also looked at Skipped Files in Library Settings but that list is empty. A few screenshots for clarification:
The two musicfiles on my external drive, both from Qobuz this morning:


The result in Roon overview, Recently Added: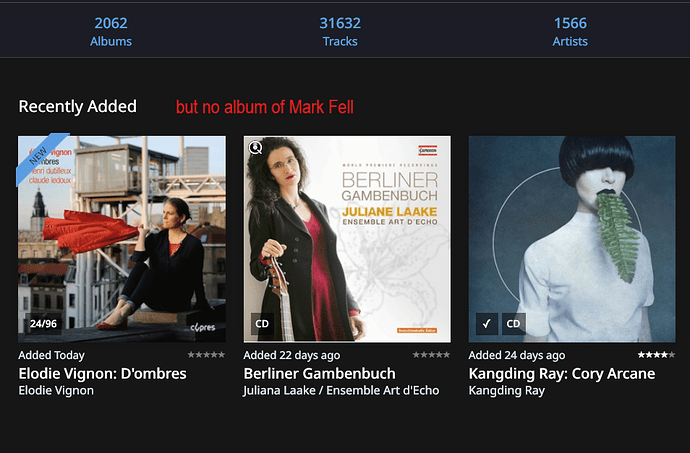 Greetings, Bert.