Just installed Roon and no output device is listed. Running Win 8.1 and no idea what to do
In order to help @support diagnose the issue, could you provide some more detail about your setup, as described here?
It would also help if you could post a screenshot of the Audio tab in the Settings section. It should look something like this: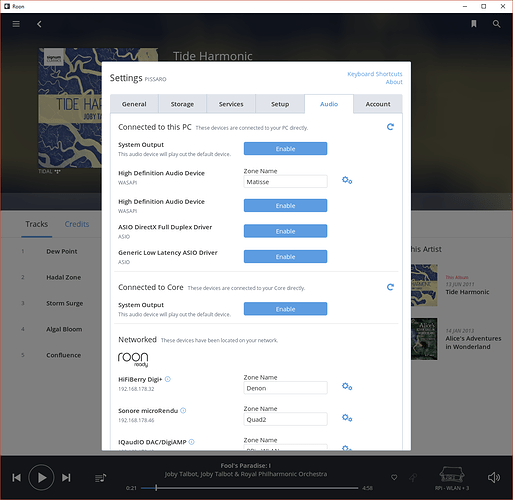 In order to use an output device, you first have to click the associated Enable button, and give the device a name. Then it will show up as an output device that can be used by Roon.