Roon does not show Qobuz high res albums.
Signed up for Qobuz today.
You may want to check out this thread.
I see the same, Hi-res plays correctly, but Roon tag everything 44.1/16 in the info section so it's not easy finding the Hi-res material. (I'm in Sweden).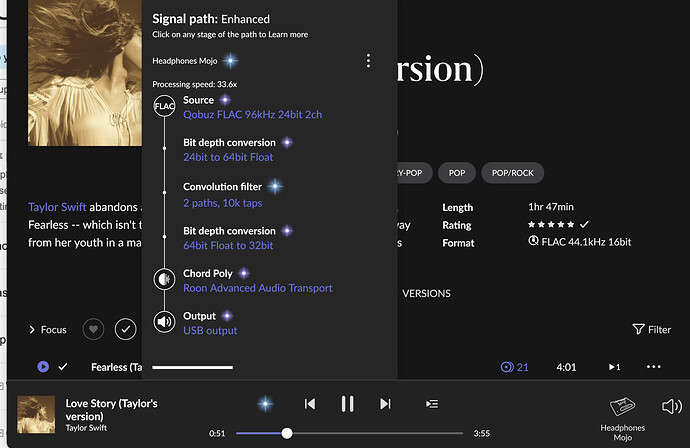 This may be an issue with the Qobuz region reporting that the version you are playing is CD quality, while the actual stream is Hi-Res. I see in my region (the Netherlands) that the album is being correctly reported as Hi-res.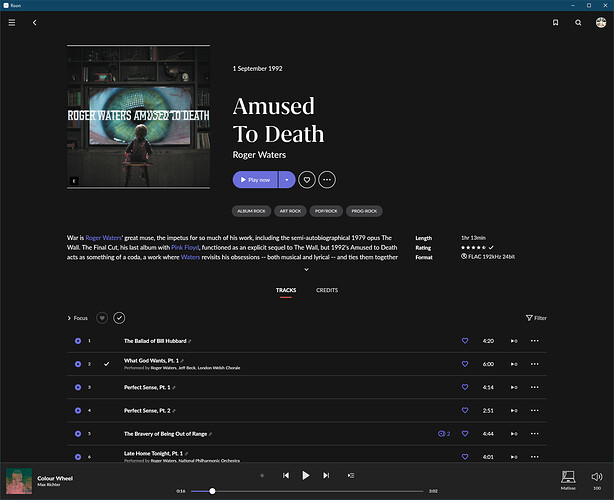 That makes sense, hopefully this will be fixed pretty soon.
Agreed - showing as 192 in the UK.
What about Denmark, Norway and Sweden?
I guess the same issue as in Australia, give it a few days and it will probably get sorted by Qobuz.
Apologies if I wasn't clear. The same applies to all of Qobuz's new regions.
Great that Qobuz finally came to the Nordic countries, but I gonna wait a month or two before I terminate my UK account and sign up to the Danish variant.
By then all the bugs and errors must be out of the way.
Still not working. (Denmark)
Peter, it could take a week or even two or three for this all to flush out. Qobuz is reprocessing its catalog and even when it's finished, there is a lag of up to a week for Roon Cores to pull down the new metadata. But we are delivering updates from Qobuz daily.
Yes, I see more and more content being flagged correctly (Qobuz Sweden), so just give it time and I'm sure everything gets sorted.
Still not OK in Sweden. For example Neil Youngs whole catalogue seem to be 44,1/16 even if it plays in 192/24…
It's been 10 days since I posted this. We're still receiving large metadata updates from Qobuz.
It,s OK …- only ment as a status report