I'm a happy OPPO Sonica DAC user and decided to try Roon on a MacBook Pro via USB to the Sonica.
Everything runs great, except DSD64 and hi-Rez FLAC files are downsampled to PCM 16/44 in airplay.
Mac sound preferences set to Oppo Sonica via USB
Roon configured as Exclusive mode, Integer, 2xBuffer
Help! Hoping to to hear bit-perfect in native formats again.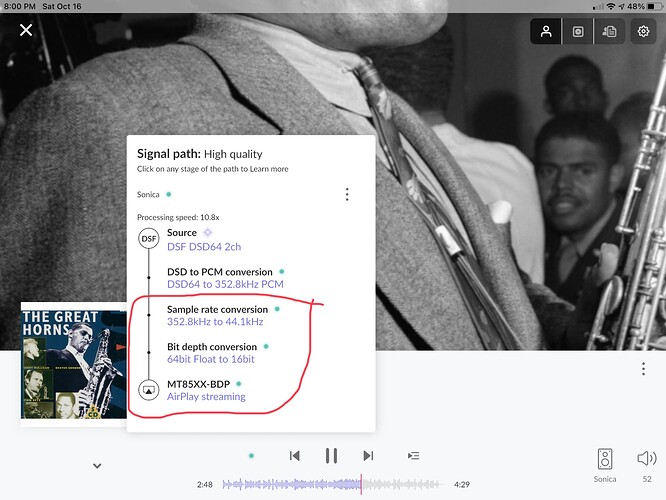 Resolved - Had 2 instance of Oppo Sonica. One connected to USB and other via Airplay.