Just updated (build 147) ang got a message saying that Windows can not find roon.exe.
Advice welcomed.
Try to re-install the app, this should fix the issue, make sure that during uninstall 'Settings and Databases' option isn't marked (so your DB will be untouched).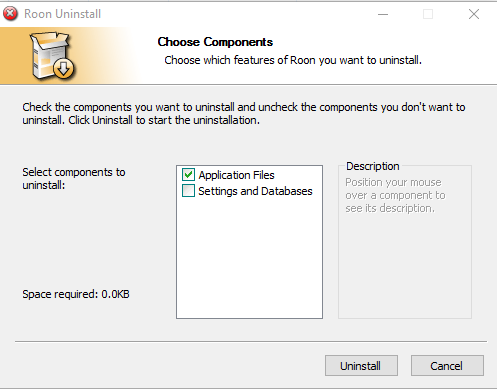 Many Thanks,
Just did the reinstall and everything is working again.