Roon Extension Manager v0.6.0 is now available
The number of extensions in the Extension Repository is increasing, nice community effort

The Extension Manager currently provides a single pull down with the extensions and is about to reach a point at which the usability gets lower. On a small size remote the pull down is getting close to the bottom of the settings dialog: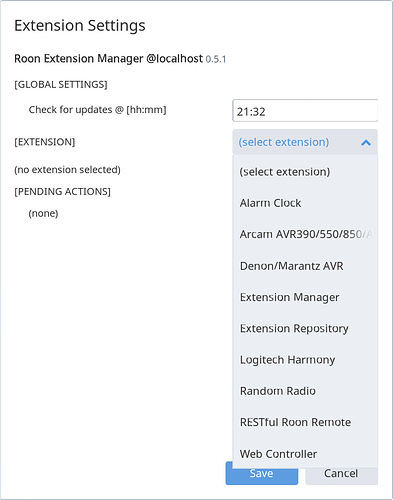 To improve on this version 0.6.0 introduce extension categories to create room for future expansion. The division is as follows:
Category
Extensions
System
Extension Manager
Extension Repository
Playback
Alarm Clock
Random Radio
Device Control
Arcam AVR390/550…
Denon/Marantz AVR
Logitech Harmony
Web / Connectivity
RESTful Roon Remote
Web Controller
The new situation with category selection: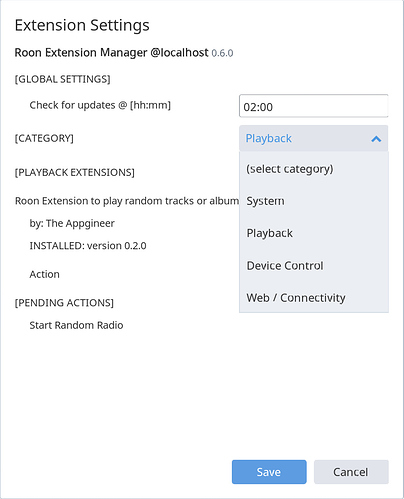 How to update
If auto update is enabled then the changes will be pulled in the next time the update is performed. It is also possible to update manually via the Settings dialog, select the Extension Manager and perform the update action.