@Jan_Koudijs I followed the uninstall/prepare for re-install instructions and did another attemp today.
There were some warnings, maybe related to the OS, but Roon Extension Manager is now running on my backup-server (HPE ProLiant DL20 Gen10 running Windows Server 2016).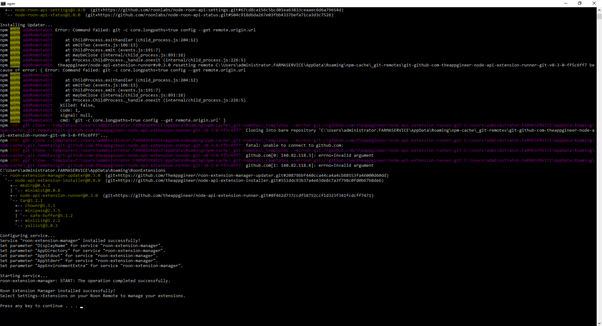 Thanks for the Roon Extension Manager and for the support!