I have bought an album from Qobuz: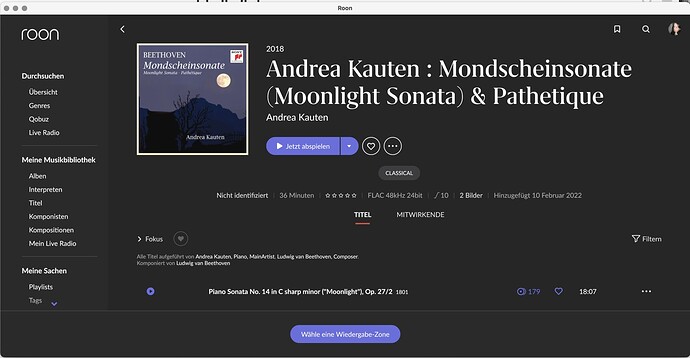 It was not identified. I've tried to do it on roon. The result was:
If I write the artist and title manually and click on search, is the answer "please check you internet and try it again"
Do you have any idea, what the problem is?
Thanks a lot.
Sadhana