My setup is Roon (NUC I5) -> HQPLAYER (I7 PC) -> microRendu(NAA) -> HUGO 2 (DAC)
I am using HQPLAYER to upsample to DSD256. No problems when all tracks are the same sample rate / bit depth, however, when this differs between tracks ROON/HQPLAYER stops at the beginning of the new track. Clicking on the play button in ROON gets playback started again.
These are my HQPLAYER settings: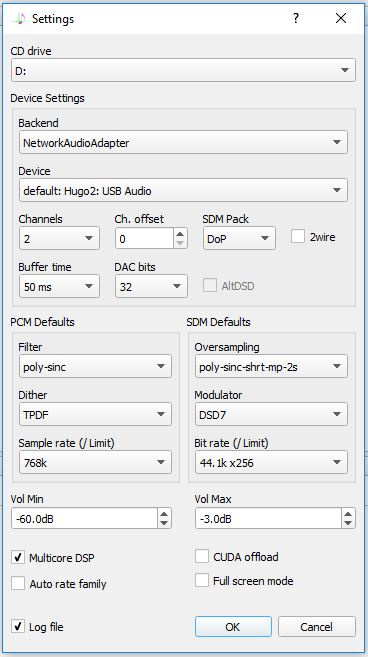 If I just use HQPLAYER to directly play these tracks all is well, so it seems that there is some communication issue between ROON and HQPLAYER when the sample rate / bit depth changes from track to track.
Any suggestions on overcoming this?