Hi there,
I just played with the software setup and came across this. Roon now "sees" the Aries-bridge on my home network!
When I am in "storage " - add folder (local folder) - browse and it did add to my album the same library I have on a external drive linked to the Aries by USB. It does not however find it if i ask "add folder - network folder?
And it does not play from the said external drive on the Aries but on my desktop computer ( where Roon is installed )
Here is a sceenshot as it appears on my windows 10 computer.
roon-1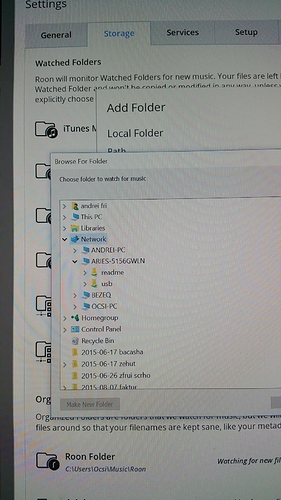 Is this known ? Is this new ?
Where can we go from this? Could we reach the "play" mode on the Aries?