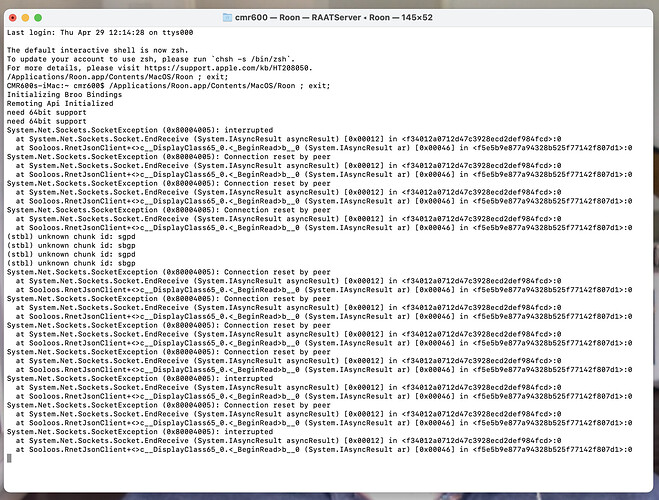 Maybe one for #support
I moved this thread to support if you don't mind.
In the past on Mac OS crashes, I have downloaded and re-installed Roon WITHOUT uninstalling the potentially corrupt version first.
Apologies for the delay, @cmr600! Our team's queue is longer than typical at the moment, but we're working to get back to everyone as quickly as we can.
Are you still seeing issues here? If so, please use the directions found here and send us over a set of logs using a shared Dropbox link (or any other file sharing service) and we'll take a look!
Hey - don't know any more as moved Roon Core back to my NAS!!