Just saw this…sounded fine playing too @support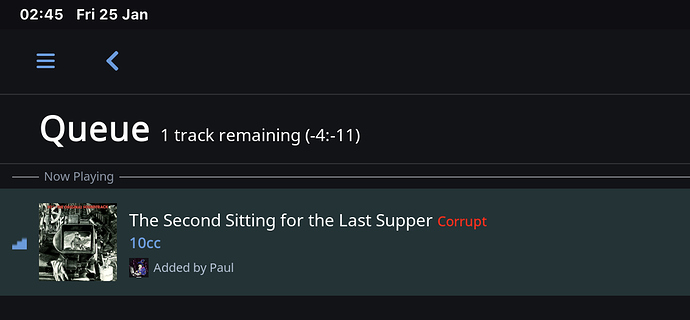 Hello @wizardofoz,
Can you send us that file for analysis? I will PM you shortly with upload instructions.
Thanks,
Noris
Thanks for sending that file over @wizardofoz, a ticket has been submitted to QA for this behavior.
– Noris
The whole album appears to be corrupt…but that was the song I noticed the issue on.