Core Machine (Operating system/System info/Roon build number)
Windows 10 64-bit OS v2004 build 19041.746 core i7-6700K 4GHz
Roon version 1.7 build 710
Network Details (Including networking gear model/manufacturer and if on WiFi/Ethernet)
Comcast cable modem -> DLINK DIR-859 wireless router WLAN port -> DLINK DGS-1100-24V2 switch -> PC hosting Roon
Audio Devices (Specify what device you're using and its connection type - USB/HDMI/etc.)
Players include NAIM ND5 XS2 and Sonos, all ethernet cable hard wire connected
Description Of Issue
Tidal connection does not seem to complete login or work correctly any more.
Symptoms:
Tidal login completes then a wait cursor shows forever on the Settings-> Services screen next to Tidal see screen 1.
Tidal albums show wait cursor forever next to Credits see screen 2.
Cannot see Tidal albums, wait cursor shows forever for albums in Tidal but not added to my library see screen 3.
Tidal albums already in my library usually play OK.
This all worked well until about 2 weeks ago.
Possibly associated with adding new DLINK 24 port managed switch.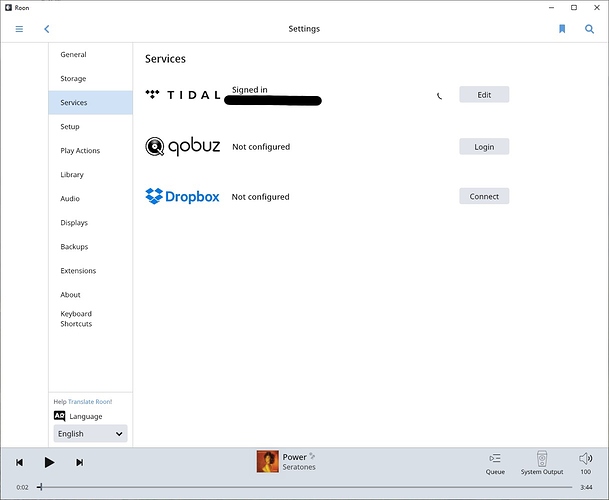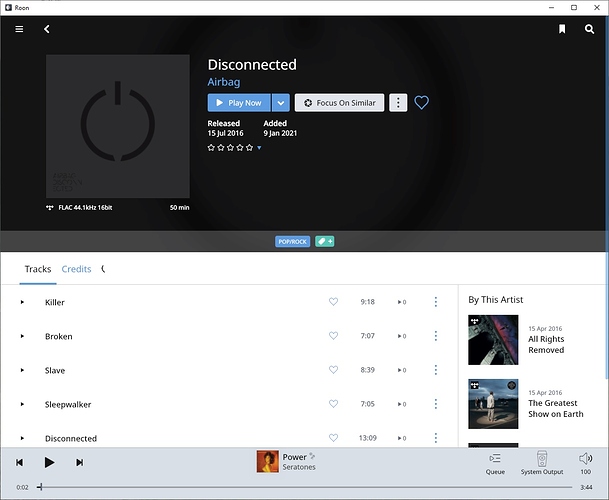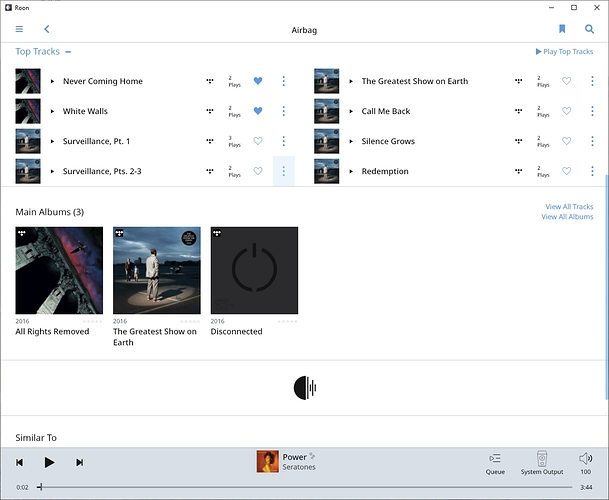 Moderated: removed email address from first screencap