Roon Core Machine
NUC, 1.8 build 884
Networking Gear & Setup Details
NUC wired to unmanaged switch
Description of Issue
One of the things about Roon that baffles me is that sometimes, even though an album on my local storage is perfectly tagged, Roon will split it when it attempts to scan the content. Here is an example, and I can't figure out why Roon is making such a mess of the scanning.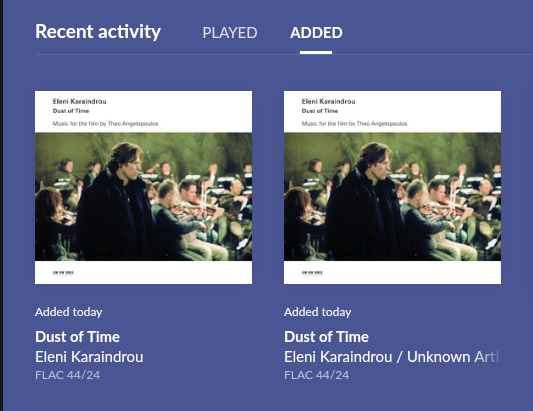 All tracks have the same album name and the same album artist, but Roon is messing up the scan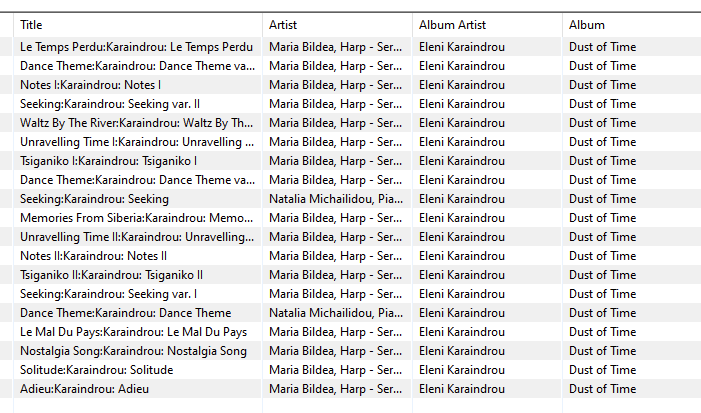 And here is an example of what Roon gives me for one of the newly added albums, i.e. a partial set of the tracks.
Now I know I can fix this manually by merging, but that's not what I've paid for: the tracks are in the same album folder with the same album artist. Why is Roon getting this wrong?