Dedicated System - runs 24x7:
Windows 10 Pro
Asus Strix 370 - I
Intel Core I-5 8600K
16GB RAM
Roon is version 1.5 (build 363 stable - 64-bit)
Often Roon will loose track of local audio devices and I have to
uninstall Roon + all data and settings
restart computer
reinstall Roon
restart computer
After this sequence, and turning on all of the devices, the devices will come back after 10-15 minutes. [UPDATE] During this time all devices may appear briefly (1-2 seconds), but then disappear. This continues to happen when one or more of the existing devices are present and Roon is "enabling" it (them). The devices only show up and don't disappear when Roon has enabled them [END UPDATE]
By lose track of devices, I mean when I go to settings/audio only networked devices are present, e.g. Kef wireless, Apple TV. Below is an example.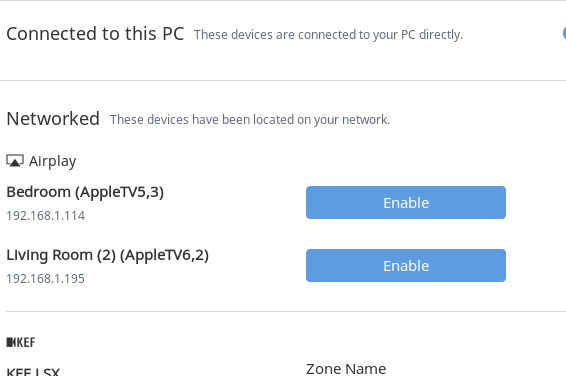 This issue occurs with Roon and Roon Server and has been an issue for about 6 months, but is now occurring daily whereas it might occur weekly last month. I do not know what's changed other than a windows update.
If I refresh it will run indefinitely and not show any devices: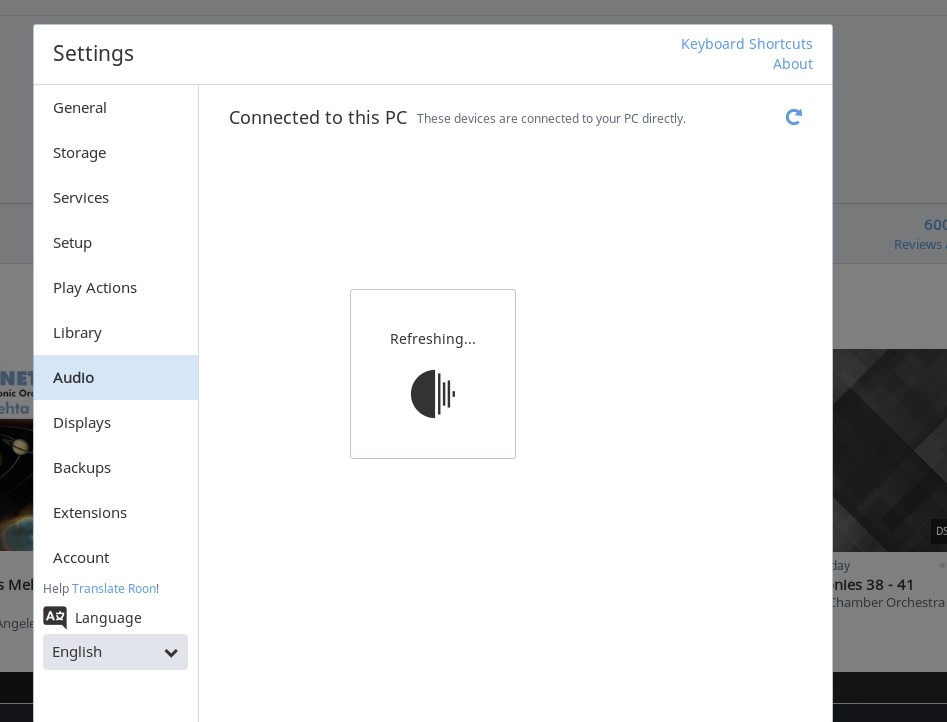 This is what it should show the ones below (and others):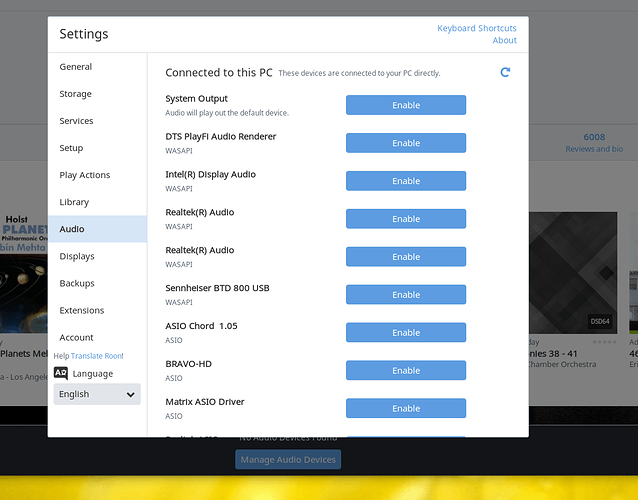 I am trying to understand why it keeps losing them and how I can prevent it. The system does not sleep, nor does the screen blank.
Thanks,
-Steve