Content you're reporting an issue with
I have two albums that have the title Bach Concertos. One is a five disc set by Trevor Pinnock and the other a one disk release by Victoria Mullova. roon or its metadata provider insists on treating these all as one release and intermingling the tracks despite my best efforts to find a solution by renaming the albums, retagging in MP3TAG, etc. How do I convince roon that these are separate albums? I have not used Merge Albums on them so that cannot be the cause.
Have you made any edits to this content in Roon?
I have made no edits in roon, but have tried edits in MP3Tag as indicated.
Is this content from local files, TIDAL, or Qobuz?
These are files on my hard drive; I have no subscription to Tidal or Qobuz.
Screenshot of import settings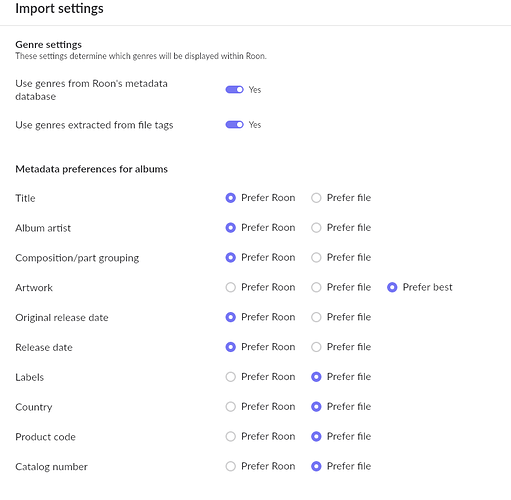 Description of the issue
Here is a screenshot of how roon has intermingled these two albums