Roon metadata says I need to update while Roon won't stop searching. There is no update available in settings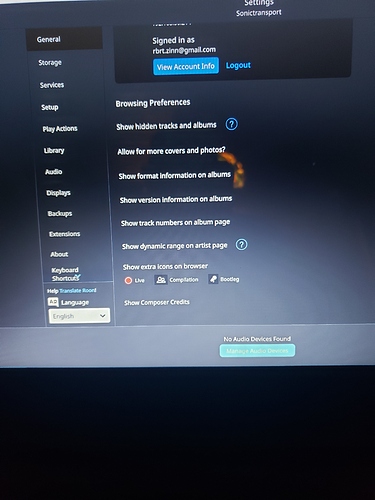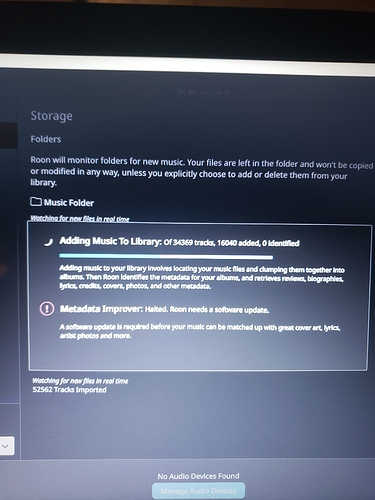 Hi @Robert_Zinn
If you have a support issue you need to post it under the support category otherwise it will go un-noticed.
Paging @moderators to move to support area.
Not a moderator but…
I've moved your topic to the support section of the forum.
In order for Roon's @support team to better assist you, please provide a brief description of your current setup using this link as a guide.
Make sure to describe your network configuration/topology, including any networking hardware currently in use, so they can have a clear understanding of how your devices are communicating.
I think from your screenshot that you are running your Roon Core on a Sonic Transporter?
If so, try using the Sonic Transporter's web administration page to stop and restart your Roon Server…
That seems to have helped others who have reported this Metadata Improver error when running Roon Server on a Sonic Transporter.
I have since solved the problem by clearing the cache in my core, Sonictransporter i5.
I found by clearing the cache in the Sonictransporter cleared up the problem.
Thanks
Hello @Robert_Zinn, and thanks for the update! This is an issue we're tracking and I'm going to add your report to our investigation. Please let me know if the error returns!
This topic was automatically closed 365 days after the last reply. New replies are no longer allowed.