I've no idea what's going on with Roon's album recognition logic as it seemingly ignores track duration mismatches to suit itself.
I have a 2014 single track release by Caroline Spence called Mint Condition, purchased from CDBaby before they lost the plot and stopped selling lossless music. Here's its metadata and artwork: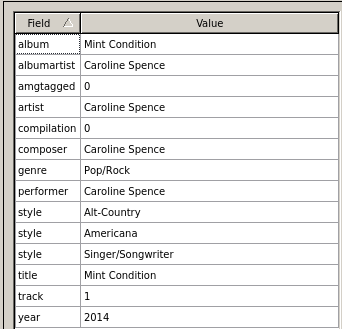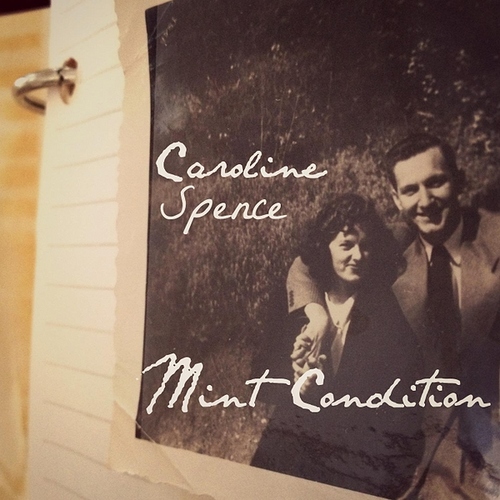 Track duration is: 3:51
I'm guessing it was an unidentified track/single in my library.
Tomorrow her new album by the same name is released. During the lead up I'm guessing she released a single from the coming album of the same name (I don't have this single), but hey, Roon decided the single I've had all this time is now in fact the single she must've released in the last month or so. Roon was even kind enough to suggest I've got the track name wrong: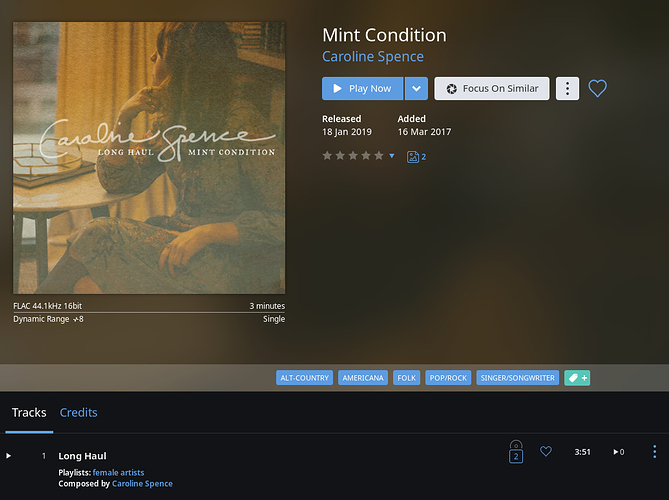 Track duration is: 3:58 if YouTube is anything to go by.
@dylan, there a way of undoing this without forcing Roon to revert to file based metadata?