Core Machine (Operating system/System info/Roon build number)
Mac Book Pro 2017 i5 8Gb 250Gb with media files on externa 4Tb WD 2.5"
Network Details (Including networking gear model/manufacturer and if on WiFi/Ethernet)
No network, thats the requirement
Audio Devices (Specify what device you're using and its connection type - USB/HDMI/etc.)
Local audio output through the Macs built in 3.5mm output.
Description Of Issue
I usually prepare my portable solution by starting it up at home before I head for the woods, where I plan to use it. So yesterday I made some small rearrangements of my media files one the external 4Tb, and therefore I figured it would be best to let Roon do it's analysis and stuff while on a stable network.
Roon Core successfully transferred to the MacBook as. expected and when all files had been analysed and identified I shut down Roon.
Today I start up Roon one the MBP in my cabin in the woods. Like last weekend at first Roon reports that I have no audio devices??? But I do? I have both Built In audio and Core audio defined, and accessible.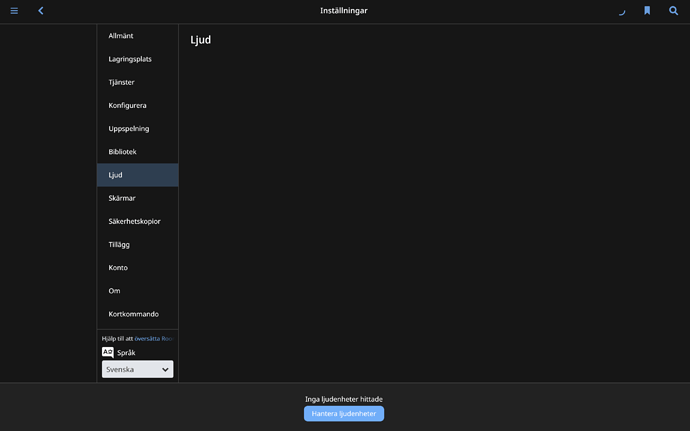 I restart Roon twice but still no audio devices…
Okay, last weekend I connected through my cell phone for other reasons and then the audio devices reappeared. So I try the same trick again…
Connect through my iPhones shared internet connection and restart Roon again… (fourth time, and it really needs a different startup procedure… )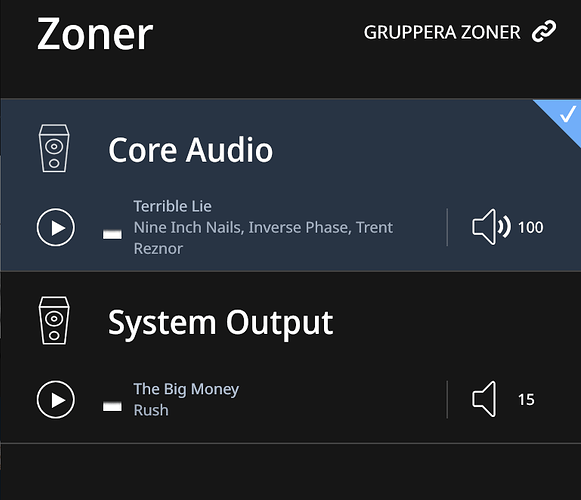 This really needs to be addressed. A music player for local media files should NOT require internet access to be able to play back music.