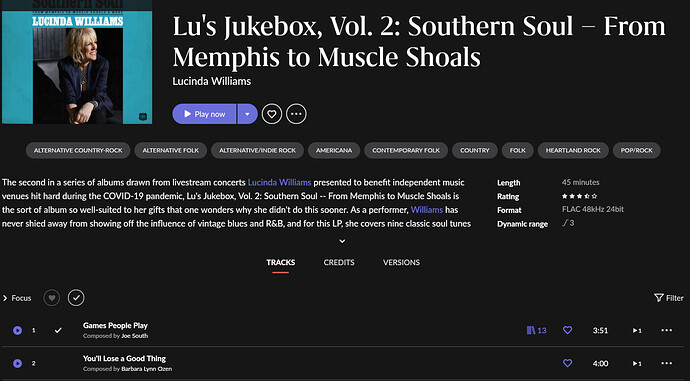 Album identified, roon's own metadata only. Track 2 composer … click through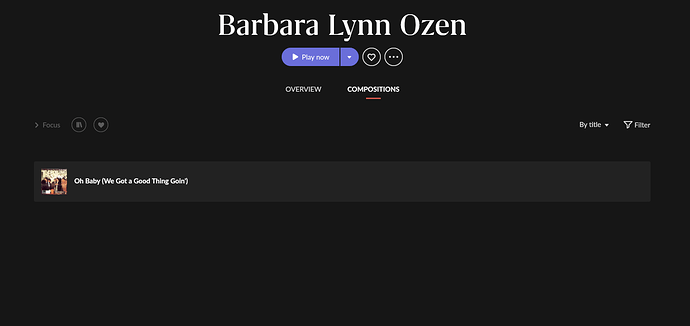 Composition in first image not linked.
Hey @evand,
It looks like the composition is linking out to a lesser used pseudonym for the legendary Houston based guitarist Barbara Lynn. You can edit the composer credits for that track so that it uses her more common name.
Here's how you do it:
Select the track by long-clicking or right clicking.
Click the elipsis button at the far right hand side of the track.
Click edit
Click edit track
Click edit credits
Click + Add credit
Deselect Barbara Lynn Ozen
Search and select Barbara Lynn
Click Save
@jamie, thanks, buy how is a local database edit the answer - surely the right answer for everyone is for roon to make the connection in its master data back end so that the connection is pervasive and correctly made in all such instances across your entire customer base? Edits like this should never live alone.
Also, by setting these threads as resolved and to auto close is to incorrectly presume the issue is resolved and curtail feedback like that in this reply, which is intended to improve the product, for everyone.