I am just getting started with Roon, day 8. I have a set up where I have multiple Tunebox2 TB20s, https://www.nexum-design.com/tb2-tb20, connecting Nils Amps and Speakers around the house. This was working great until two days back. I added a TB21 to the mix to connect my Turntable to the wireless audio system. Unfortunately I did not immediately test the TB20s from Roon after adding the TB21 set on aux to know if that was causing an issue. Taking the TB21 off the net and powering it down does not fix the problem though. One interesting point, th TB20s still work to play from iTunes no issue. The devices still show up in Roon: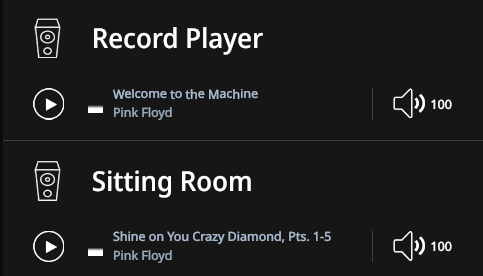 How do I trouble shoot the lack of sound?
These devices are great as they easily connect any powered speakers to wireless audio at decent quality for a great price.