please dont tell me to re-install… this software is top dollar, i need a better answer.
Hi @Dave_OSullivan,
Is there any change in behavior if you try to reboot your PC?
Does a reboot help sort this issue out?
Hi Noris, I have already rebooted as stated, no change to behavoiur.
thanks
network is OK…no issues on LAN
I think the majority of Roon issues are network related.
like accessing internet or something
else?
is this a new install or were you already running successfully before?
running perfect for about 1 month
Are you running on windows 10? If so check for updates that may have disrupted things.
Hi @Dave_OSullivan,
Can you please use these instructions to access your Roon logs and upload a set? If you don't have Dropbox / Google Drive, just let me know and I can provide an alternate upload location.
Hi @Dave_OSullivan,
Thanks for sending those logs over. I took a look through them, but unfortunately I'm not seeing much information contained in them with regard to the issue.
Do you have any backups of your Roon database? The simplest solution may be a reinstall of the Roon app:
Make a Backup of your current Roon Database
Exit out of Roon
Navigate to your Roon's Database Location
Find the folder that says "Roon"
Rename the "Roon" folder to "Roon_old"
Reinstall the Roon App from our Downloads Page to generate a new Roon folder
(Optional) Restore from backup
The reason why it hung is because Roon spawns too many threads, grinding the application to a halt.
It seems I added too many network shares to Roon, which is disappointing as I assumed Roon could handle large libraries, doesn't seem to be the case. My system, drive is NVMe.
How many did you add? Do you recall/have a screenshot? Does Roon consistently get into this state after you have added a certain amount of network shares?
and here we go again.
re-installed roon / restored backup - all OK
close roon / open roon, hang again - spawning many threads.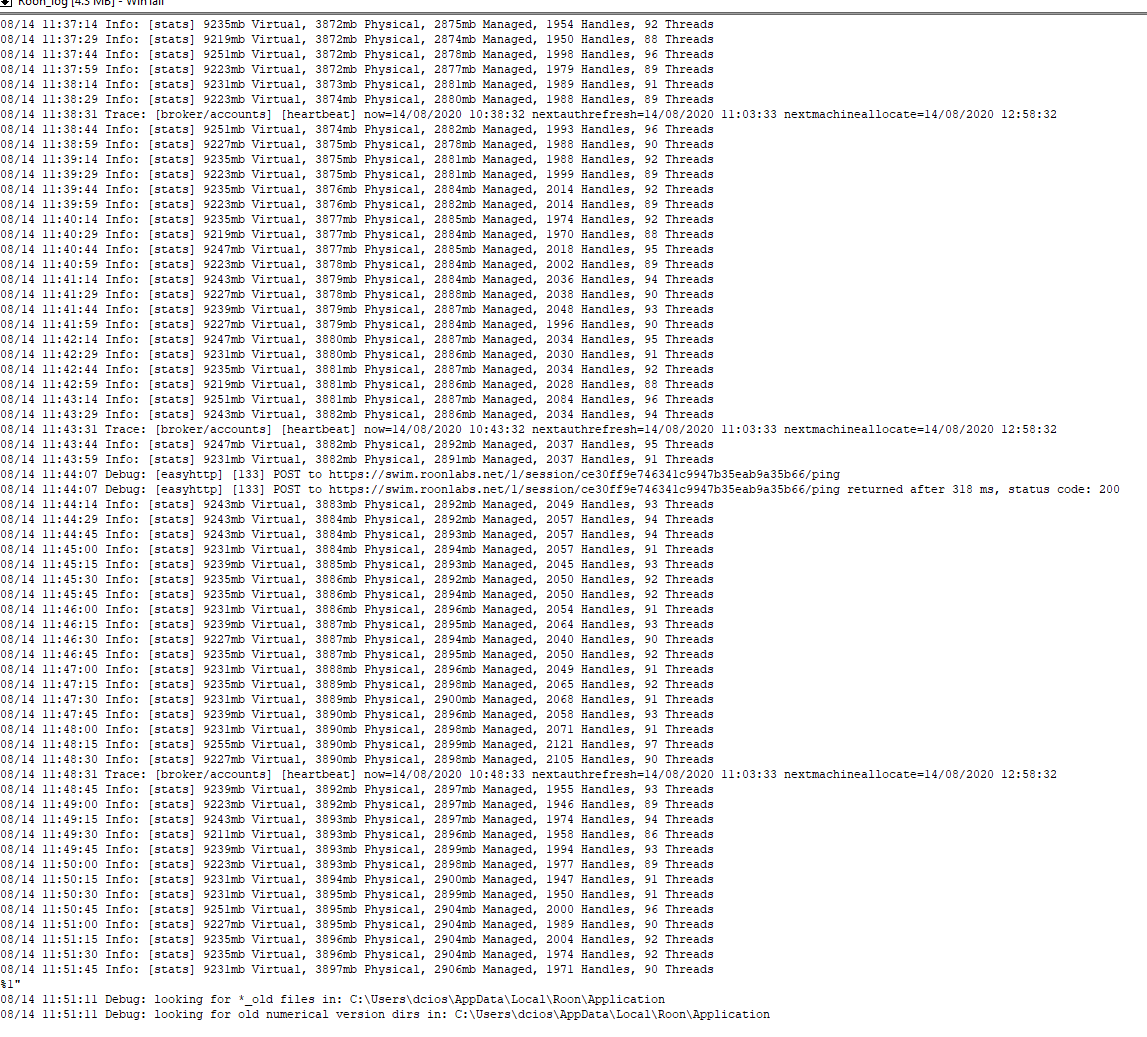 really not imporessed. Kodi never has any issues with large music libraries , and its free.